MegaModz Controller For PS5 Compatible With COD Vanguard
About this product
2021 Call of Duty release will get you immersed into the World War II setting and offer a large selection of weapons, maps and brand new modes. Worth mentioning is the Champion Hill mode built on a battle royale base and further modified. Another one is Patrol mode designed off the Hardpoint mode concept. It has a great potential to become fans favorite. To get great results in Vanguard and enjoy each mode the game has to offer, you want to be equipped with a pro controller.
Mega Modz PS5 modded controller loaded with the Reinforced pack will help you unlock the extra powers required for the top performance in the game. The Reinforced pack comes with 12 mods programmed to the modchip that is installed on the controller. You get to operate features via controller stock buttons, a mod switch and an LED indicator.
Mods can be activated/deactivated on the fly without you taking the eyes off the action on-screen. We know that every second counts. Check into the hardware upgrades that can be added to the product on top of the default configuration. Smart triggers, mechanical buttons are all available to make your Vanguard journey more personalized and frustration-free.
Product Details
| | |
| --- | --- |
| Item #: | 00416 |
| Manufacturer: | SONY |
| Country of Origin: | China |
| Product Dimensions: | 2.6 X 6.3 X 4.2 Inches |
| Shipping Weight: | 1 pound/16 ounces |
| Product Dimensions: | 2.6 X 6.3 X 4.2 inches |
| Shipping Weight: | 1 pounds / 16 ounces |
| Customer Reviews: | 1 customer reviews |
| Date first available at Megamodz.com: | 10/22/2021 2:53 PM |
| Product Warranty: | For warranty information about this product, please click here |
| Shipping Info: | For detailed shipping information please click here |
Specifications
From the Manufacturer
IMPROVE YOUR KILL / DEATH RATIO FAST
Cutting edge modifications for PS5 gaming controllers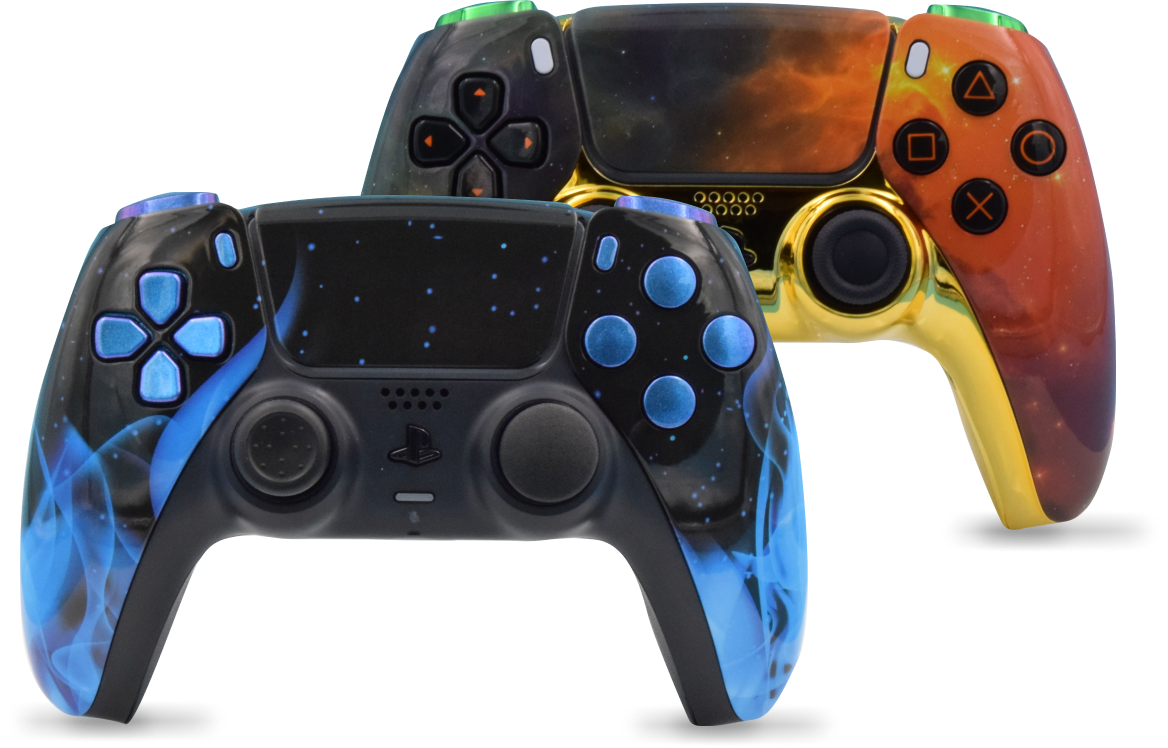 11+
Years in business

100,000+
Customers Served

180,000+
Controllers Built

20+
Performance Upgrades
14 CONTROLLER MODS FOR EXTRA SKILLS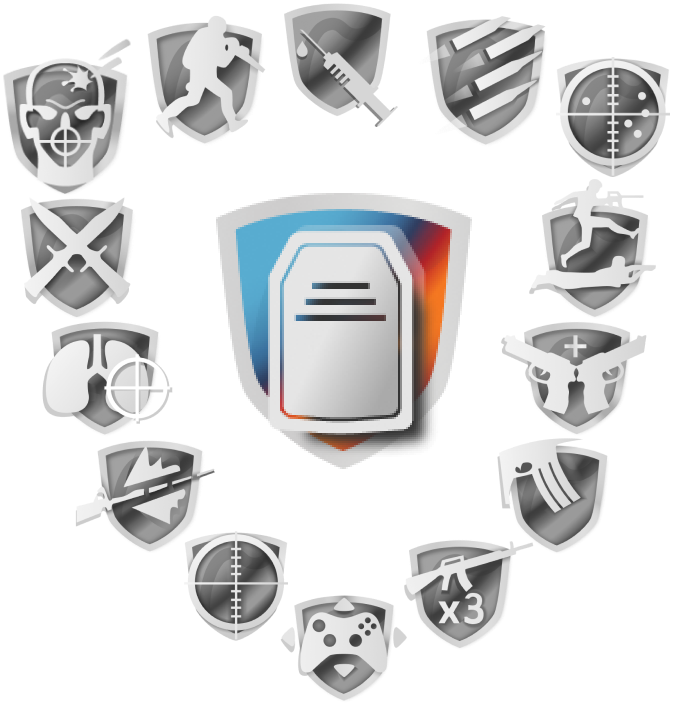 Aim
Better

Spot the
Enemies

Maneuver+
ShooT

Easy
Quickscopes

Aim
Better

Shoot
Faster
COMPATIBLE GAMES - COD, APEX, FORTNITE, BATTLEFIELD, DESTINY, PUBG
PROGRAMMABLE BACK
BUTTONS FOR PERSONALIZED CONTROL
Traditional Button Remapping
Add Mega Modz exclusive functions:
Turbo (Button Mashing)
Auto Double Tap
Auto Triple Tap
Long Button Press
COMPATIBLE WITH ALL VIDEO GAMES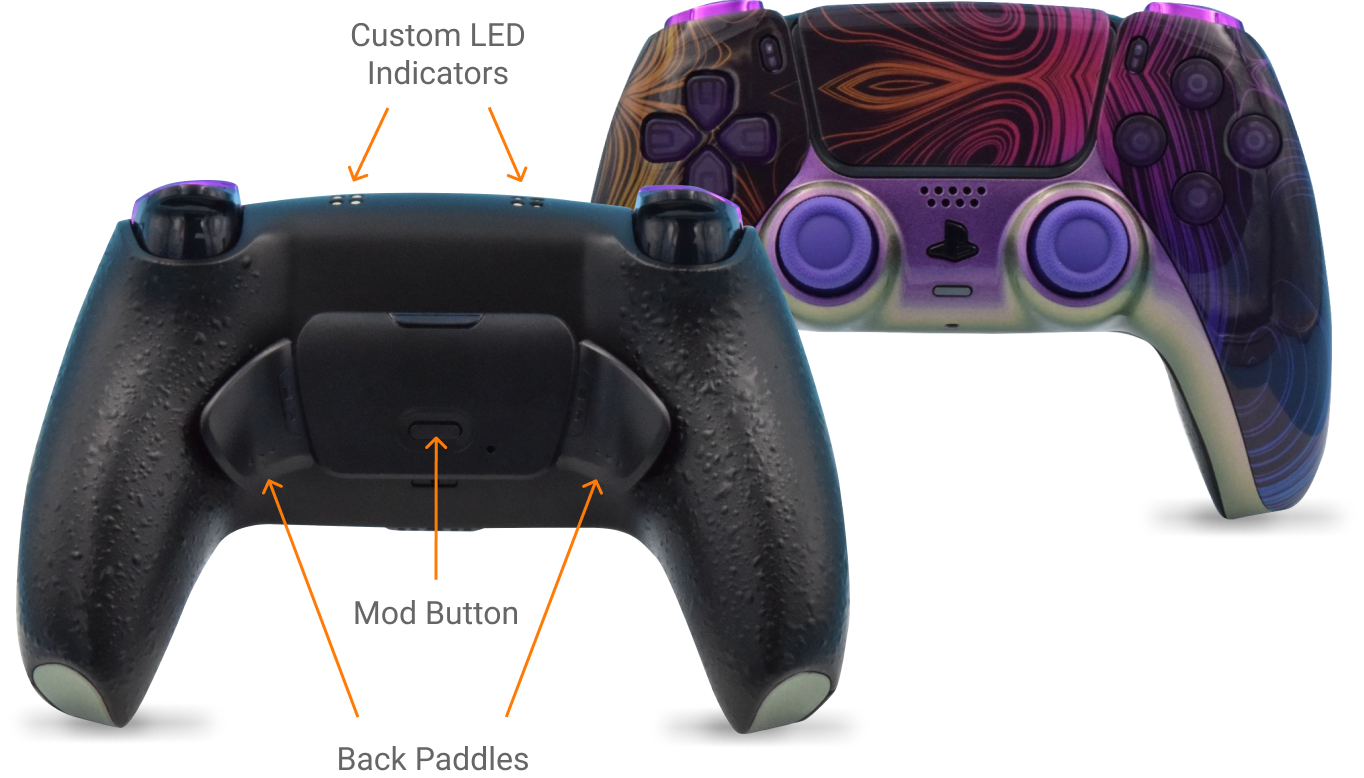 MECHANICAL SHOULDER & FACE BUTTONS FOR FASTER INPUT AND RESPONSE TIME

Increased in-game
control by 200%

4X Faster
input

More precise
feedback by 120%

4X Faster
response time
MEGA MODZ VS THE OTHERS
Hardware Upgrades Only Controller Brands

Other Modded Controller Brands
Marco inputs including Tubo
Popular pre installed mods
Exclusive mods (Armor Repair Assist, Auto Heal)
Hardware component upgrades
No pc or app needed to operate
Fan Community via own Forums