Build your own PS4 Pro Controller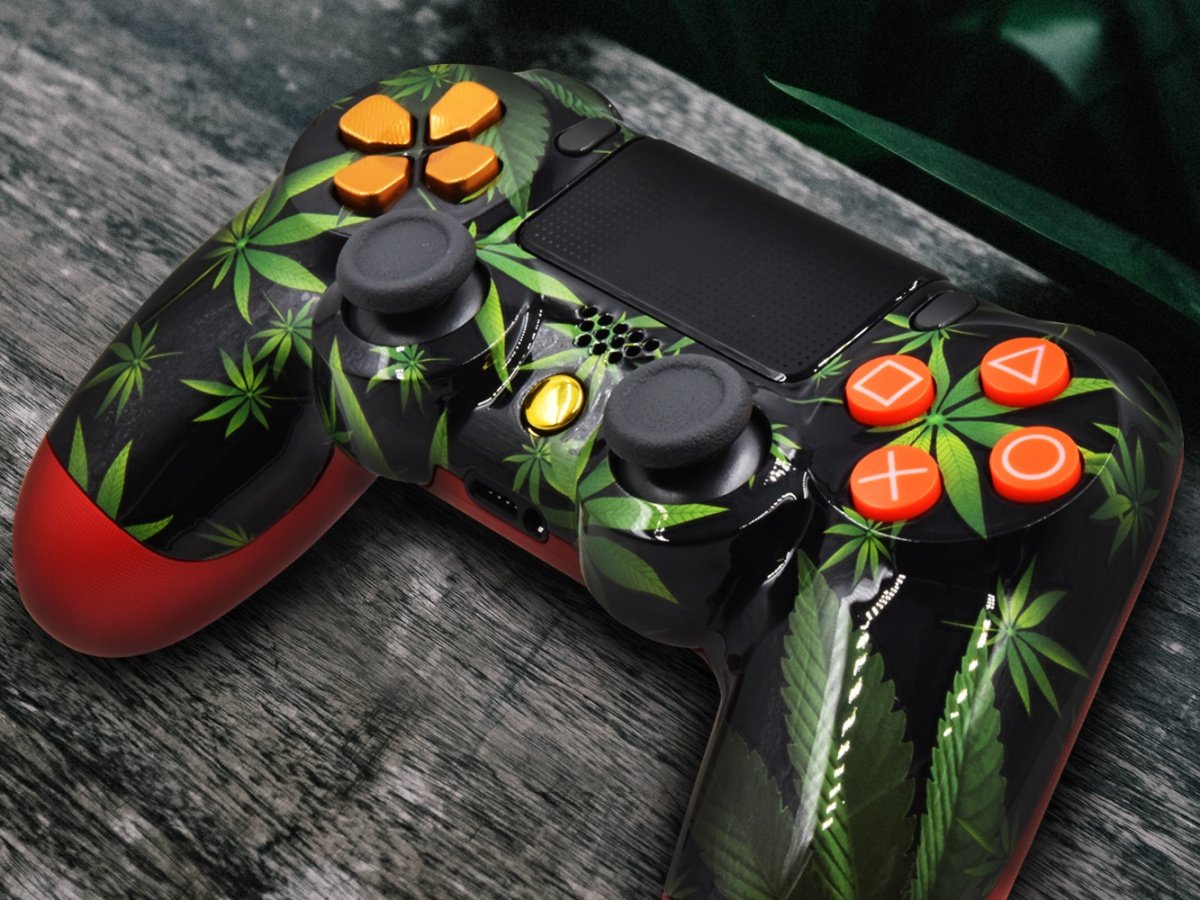 PS4 DualShock Custom Controller
Sony DualShock 4 gaming controller delivers a state-of-the-art design and a powerful performance due to new functional features included in the product. Redesigned thumbsticks and triggers provide better control of the game while a new touchpad reveals endless gaming possibilities. Sharing gaming achievements with friends in a matter of seconds is done simply with a new sharing button.
Are you ready for an upgrade yet? The next generation of PlayStation controllers has arrived and you are welcome to use our Customizer platform to build your Mega Modz PS5 Controller in accordance with your needs. Exterior customization options are among the first options to be available with advanced performance add-ons to follow later on.
As every user has its own gaming needs and product design preferences, our Controller Creator serves as an advanced platform allowing you to customize a PS4 gaming pad from scratch in terms of product functionality and appearance. Feeling overwhelmed by the variety of products and options? No worries, visit our Modded Controllers Info Page to get up to date specifications of all offered functions to select the ones that meet your needs.
Our modded technology will benefit your gaming performance in many ways. Looking to add new abilities to your soldier combat or increase your hand use with remappable buttons - you will find these options in our Customizer as well as the exterior design upgrades. If you wish to upgrade a controller look with custom elements, it can be easily done via menu options. A custom-designed PS4 gamepad can be completed within a few minutes, and the product image will immediately reflect every step of the process. Among available custom, parts are uniquely designed colored, matte, chrome, hydro-dipped front and back shells, d-pad, operational and Home buttons, analog sticks.
You are now welcome to add a trending, exclusive feature - Mega Modz Macro Remap, to your order via Controller Builder. Have you heard anything about macro controllers but are not sure if it will benefit your game? A comprehensive review by an industry expert on PS4 Macro functionality, its comparison to other products, unbiased opinion on cons, and pros will guide you in the right direction. The option offers a quick and user-friendly way to set up custom macros on a controller for the most personalized gaming experience. Our PS4 Macro Controller is compatible with any game on the market and doesn't require any software downloading or connecting to a PC, as the programming is completed via controller components. Get the maximum performance with our PS4 Macro Controller via.unlimited command variations, feature universality, and pain-free setup.
Specifications
General

Product Name:

PS4 Pro DualShock Wireless Controller

Color/Design:

Choose Your Own

Compatible Platform(s):

PlayStation 4, PlayStation 4 Pro, PC, iPhone, Android

Connectivity Technology:

Wireless

Wireless Range:

30-40 feet

Bluetooth connectivity:

Yes

USB Receiver:

Yes

Included Accessories:

Not Available

Required Battery:

Built-in Lithium-ion

Haptic Feedback:

2 Rumble Motors

Rumble Vibration:

Yes

Model Number:

CUH-ZCT2

UPC:

711719100379

Feature

Customization App:

Not Available

Headset Jack:

3.5mm

Remap Buttons:

2 "Programmable Remap" Buttons are Optional

Paddle System/Pro Buttons:

Optional

Interchangeable Components:

Not Available

Hair Trigger Locks:

Optional

Adjustable weight:

Not Available

Indicator Light(s):

4 LED Lights Mod Indicator

Illumination:

Not Available

Modified:

Optional

Mod Switch:

Optional

Rapid Fire Mod:

Optional

Special Mods:

Optional

Turbo Buttons:

Optional

Macros:

Optional

Warranty

Standard:

90 Days

Extended:

1 Year

Other

Choking Hazard Warning:

No

Assembly Time:

1-7 Business Days