MegaModz Controller For PS5 Compatible With COD Warzone
About this product
Are you looking for a product to help you achieve impressive results in one of the best Call Of Duty games ever? And while using the most advanced gaming system on the market presently? Look no further, as the COD Warzone 2 and 1 compatible PS5 modded controller is the product you need and, most importantly, it is very easy to operate and program.
It comes with a Juggernaut package consisting of 13 mod packs, 2 of them being Mega Modz exclusive and engineered for Warzone 2 and 1 specifically. Armor Repair Assist and Auto Ping mods were built to optimize armor repair and enemy spotting processes. Try the mods in action and you will be impressed!
If you wish to get a more customized look, go ahead and try all available colors and designs in Controller Creator. Within several minutes, you will be able to build a one-of-a-kind PS5 modded controller for Warzone using custom plates, buttons, d-pad, trims, and other components.
Call of Duty Warzone 2 got released in November of 2022, and is a unique experience, separate from the original 2020 Warzone. More maps, more weapons, enhanced vehicle play and cool proximity chats is just a few of the options you get to enjoy in Warzone 2.
Product Details
| | |
| --- | --- |
| Item #: | 00404 |
| Manufacturer: | SONY |
| Country of Origin: | China |
| Product Dimensions: | 2.6 X 6.3 X 4.2 Inches |
| Shipping Weight: | 1 pound/16 ounces |
| Product Dimensions: | 2.6 X 6.3 X 4.2 inches |
| Shipping Weight: | 1 pounds / 16 ounces |
| Customer Reviews: | 7 customer reviews |
| Date first available at Megamodz.com: | 6/25/2021 6:22 AM |
| Product Warranty: | For warranty information about this product, please click here |
| Shipping Info: | For detailed shipping information please click here |
Specifications
From the Manufacturer
IMPROVE YOUR KILL / DEATH RATIO FAST
Cutting edge modifications for PS5 gaming controllers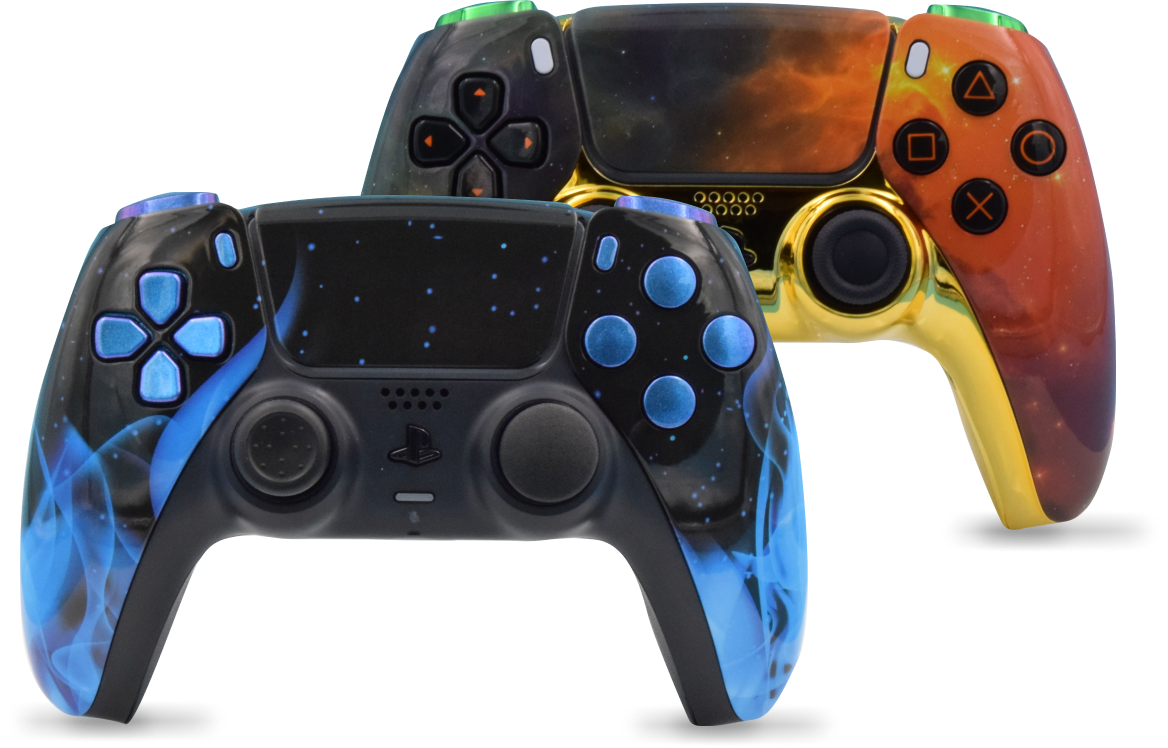 11+
Years in business

100,000+
Customers Served

180,000+
Controllers Built

20+
Performance Upgrades
14 CONTROLLER MODS FOR EXTRA SKILLS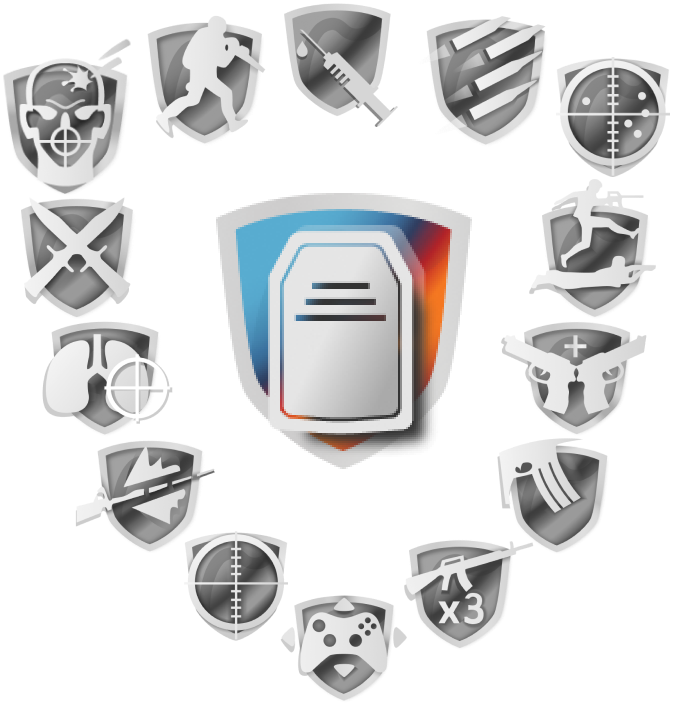 Aim
Better

Spot the
Enemies

Maneuver+
ShooT

Easy
Quickscopes

Aim
Better

Shoot
Faster
COMPATIBLE GAMES - COD, APEX, FORTNITE, BATTLEFIELD, DESTINY, PUBG
PROGRAMMABLE BACK
BUTTONS FOR PERSONALIZED CONTROL
Traditional Button Remapping
Add Mega Modz exclusive functions:
Turbo (Button Mashing)
Auto Double Tap
Auto Triple Tap
Long Button Press
COMPATIBLE WITH ALL VIDEO GAMES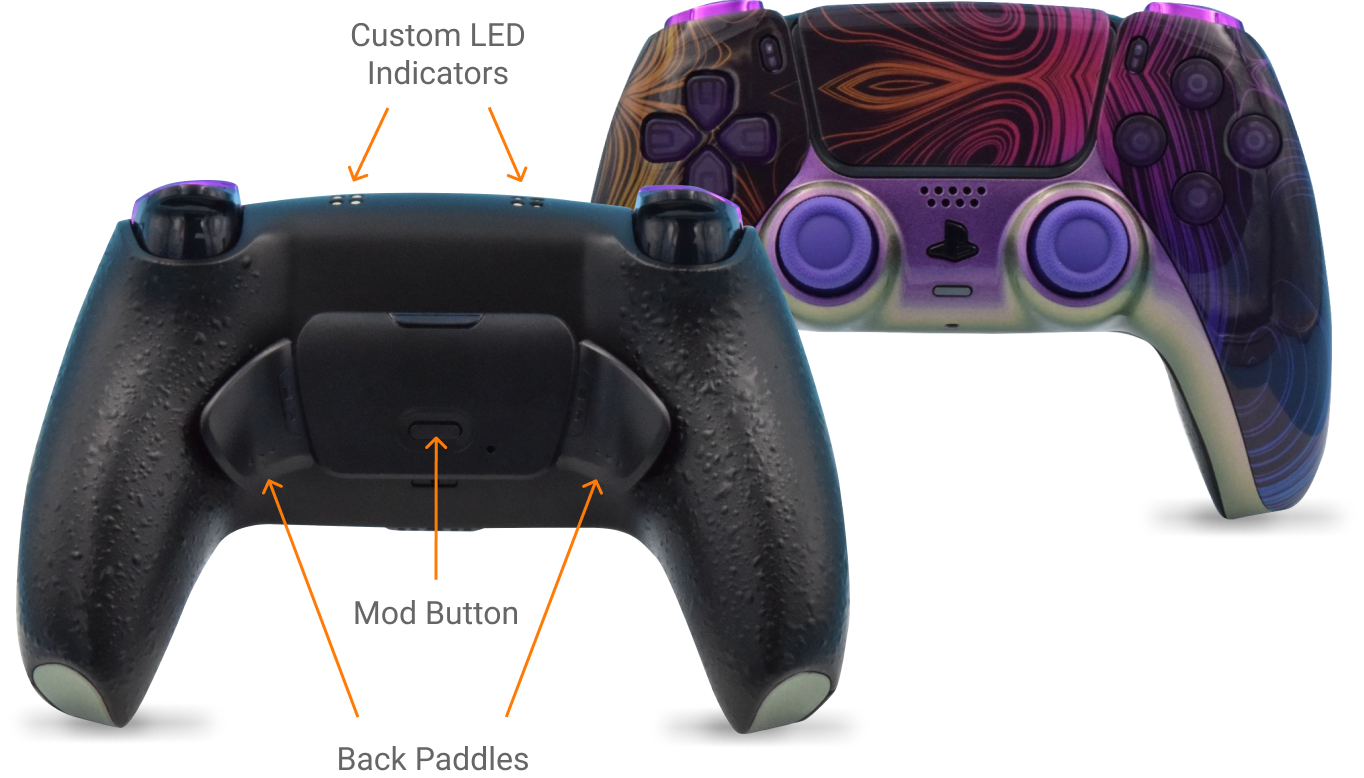 MECHANICAL SHOULDER & FACE BUTTONS FOR FASTER INPUT AND RESPONSE TIME

Increased in-game
control by 200%

4X Faster
input

More precise
feedback by 120%

4X Faster
response time
MEGA MODZ VS THE OTHERS
Hardware Upgrades Only Controller Brands

Other Modded Controller Brands
Marco inputs including Tubo
Popular pre installed mods
Exclusive mods (Armor Repair Assist, Auto Heal)
Hardware component upgrades
No pc or app needed to operate
Fan Community via own Forums