PS5 The Great Wave Kanagawa Custom Modded Controller
About this product
The unique design of this PS5 controller features the artwork from the famous woodblock print The Great Wave Kanagawa. The piece was made in the 19th century by a Japanese artist Hokusa.
It is a perfect choice for anyone who loves Japanese art, or just wants their controller to have a mood-boosting exterior. Matte white front surface with blue waves painted on it will literally make you feel the breeze of the ocean.
Imagine customizing the Great Wave Kanagawa PS5 mod look with colored R1 and L1, buttons, touchpad, trim, thumbsticks, d-pad. These and more options are available thru the Controller Creator platform that was designed to make your shopping experience with us smooth and hassle-free.
The controller will come with Rapid Fire by default, but this shouldn't stop you from checking out all other mods that are available for you. You can add them as a package deal to get all features compatible with your preferred game, or select them individually via Mods Tab. The sky's the limit - build your controller any way you wish today!
Product Details
| | |
| --- | --- |
| Item #: | 00406 |
| Manufacturer: | SONY |
| Country of Origin: | China |
| Product Dimensions: | 2.6 X 6.3 X 4.2 Inches |
| Shipping Weight: | 1 pound/16 ounces |
| Product Dimensions: | 2.6 X 6.3 X 4.2 inches |
| Shipping Weight: | 1 pounds / 16 ounces |
| Customer Reviews: | 2 customer reviews |
| Date first available at Megamodz.com: | 6/25/2021 6:26 AM |
| Product Warranty: | For warranty information about this product, please click here |
| Shipping Info: | For detailed shipping information please click here |
Specifications
From the Manufacturer
IMPROVE YOUR KILL / DEATH RATIO FAST
Cutting edge modifications for PS5 gaming controllers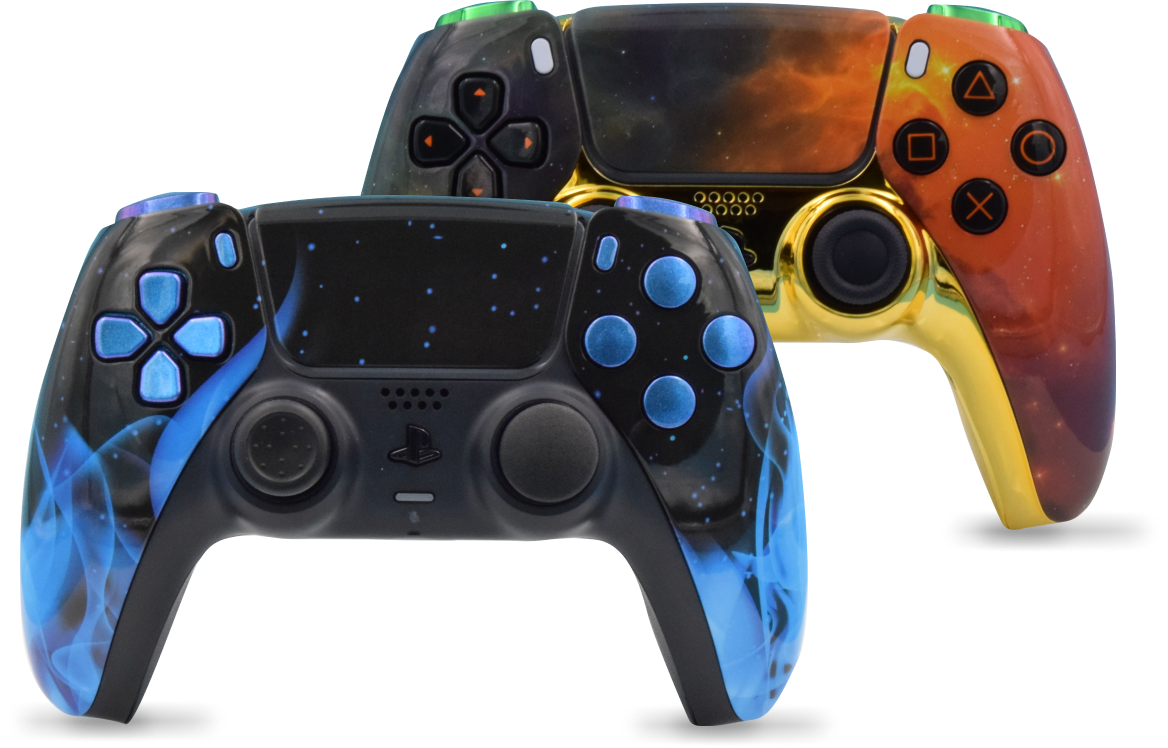 11+
Years in business

100,000+
Customers Served

180,000+
Controllers Built

20+
Performance Upgrades
14 CONTROLLER MODS FOR EXTRA SKILLS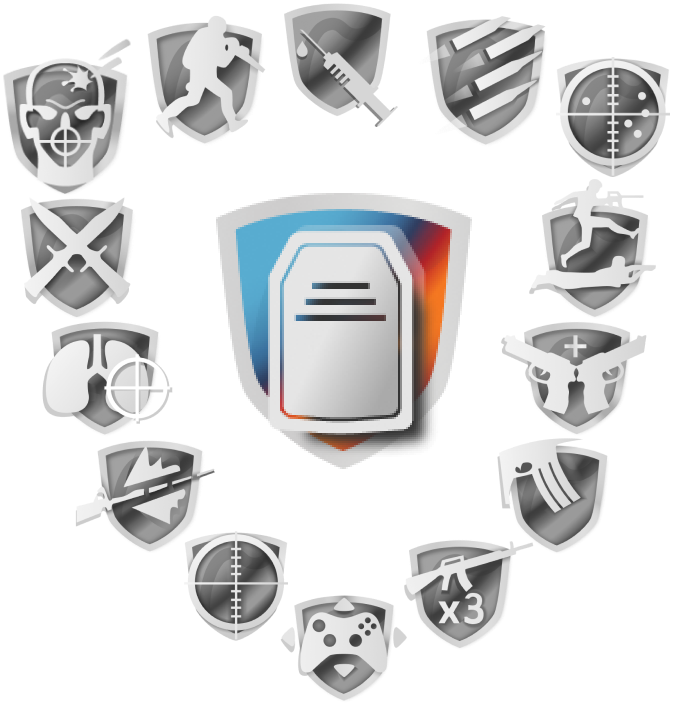 Aim
Better

Spot the
Enemies

Maneuver+
ShooT

Easy
Quickscopes

Aim
Better

Shoot
Faster
COMPATIBLE GAMES - COD, APEX, FORTNITE, BATTLEFIELD, DESTINY, PUBG
PROGRAMMABLE BACK
BUTTONS FOR PERSONALIZED CONTROL
Traditional Button Remapping
Add Mega Modz exclusive functions:
Turbo (Button Mashing)
Auto Double Tap
Auto Triple Tap
Long Button Press
COMPATIBLE WITH ALL VIDEO GAMES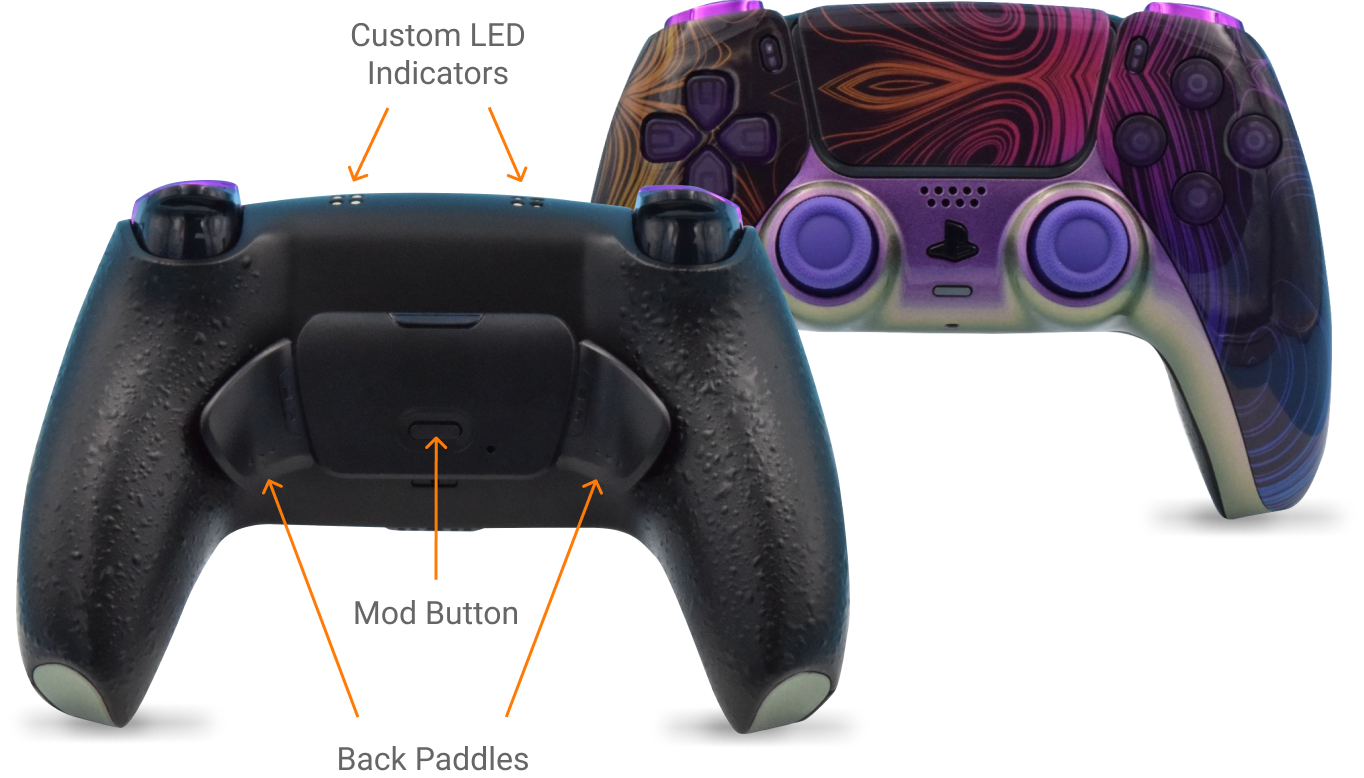 MECHANICAL SHOULDER & FACE BUTTONS FOR FASTER INPUT AND RESPONSE TIME

Increased in-game
control by 200%

4X Faster
input

More precise
feedback by 120%

4X Faster
response time
MEGA MODZ VS THE OTHERS
Hardware Upgrades Only Controller Brands

Other Modded Controller Brands
Marco inputs including Tubo
Popular pre installed mods
Exclusive mods (Armor Repair Assist, Auto Heal)
Hardware component upgrades
No pc or app needed to operate
Fan Community via own Forums