PlayVital Performance 2 Pairs Shoulder Buttons Extention Triggers For DualSense Controller - Cosmic Red
About this product
Experience Gaming in a Cosmic Red Universe with PlayVital Performance Extenders
Enhance your gaming prowess and conquer the virtual world with the PlayVital Performance Shoulder Buttons Extention Triggers - now available in an alluring Cosmic Red design. Designed specifically for the DualSense Controller, these extenders are the ultimate game-changer for all FPS, action, fighting, and racing game enthusiasts.
Crafted from premium durable materials, these extenders are not only lightweight but also incredibly practical. No complicated installations or technical know-how required - simply attach and remove them with ease. Say goodbye to tedious set-ups and hello to hassle-free gaming!
Allow the PlayVital Extenders to propel your gaming performance to new heights. By increasing speed and accuracy, you'll leave your opponents in awe and secure countless victories. Perfectly calibrated to reduce the fatigue in your thumbs, wrists, and hands, these extenders ensure a comfortable and enduring gaming experience like never before.
But it doesn't stop at functionality alone - the PlayVital Performance Extenders add a touch of elegance to your gaming setup. The Cosmic Red color adds a vibrant splash to your DualSense Controller, enhancing the aesthetic appeal of your gaming station.
Don't miss out on the opportunity to level up your gaming experience with the PlayVital Performance Extenders. Order yours today and unleash your gaming potential like never before. It's time to dominate the virtual realm with precision, speed, and style.
Key Features:
Premium durable material for long-lasting usage
Lightweight and practical design for enhanced gameplay
Simple and straightforward attachment and removal process
Essential accessories for FPS, action, fighting, and racing games
Increased speed and improved accuracy for unparalleled victories
Reduces fatigue in thumbs, wrists, and hands for extended gaming sessions
Experience gaming like never before. Order your PlayVital Performance Extenders today and reign supreme in the virtual battlefield.
Product Details
| | |
| --- | --- |
| Item #: | 00476 |
| Country of Origin: | China |
| Product Dimensions: | 3.15 X 1.57 X 3.15 inches |
| Shipping Weight: | 0.28 pounds / 4.5 ounces |
| Customer Reviews: | 1 customer reviews |
| Date first available at Megamodz.com: | 7/9/2023 6:44 PM |
| Product Warranty: | For warranty information about this product, please click here |
| Shipping Info: | For detailed shipping information please click here |
From The Manufacturer

Do you find your fingers occasionally slipping off the triggers of the PS5 controller?
These performance shoulder button extenders are perfect for pro and amateur gamers looking to get an edge over the competition.
Product Feature: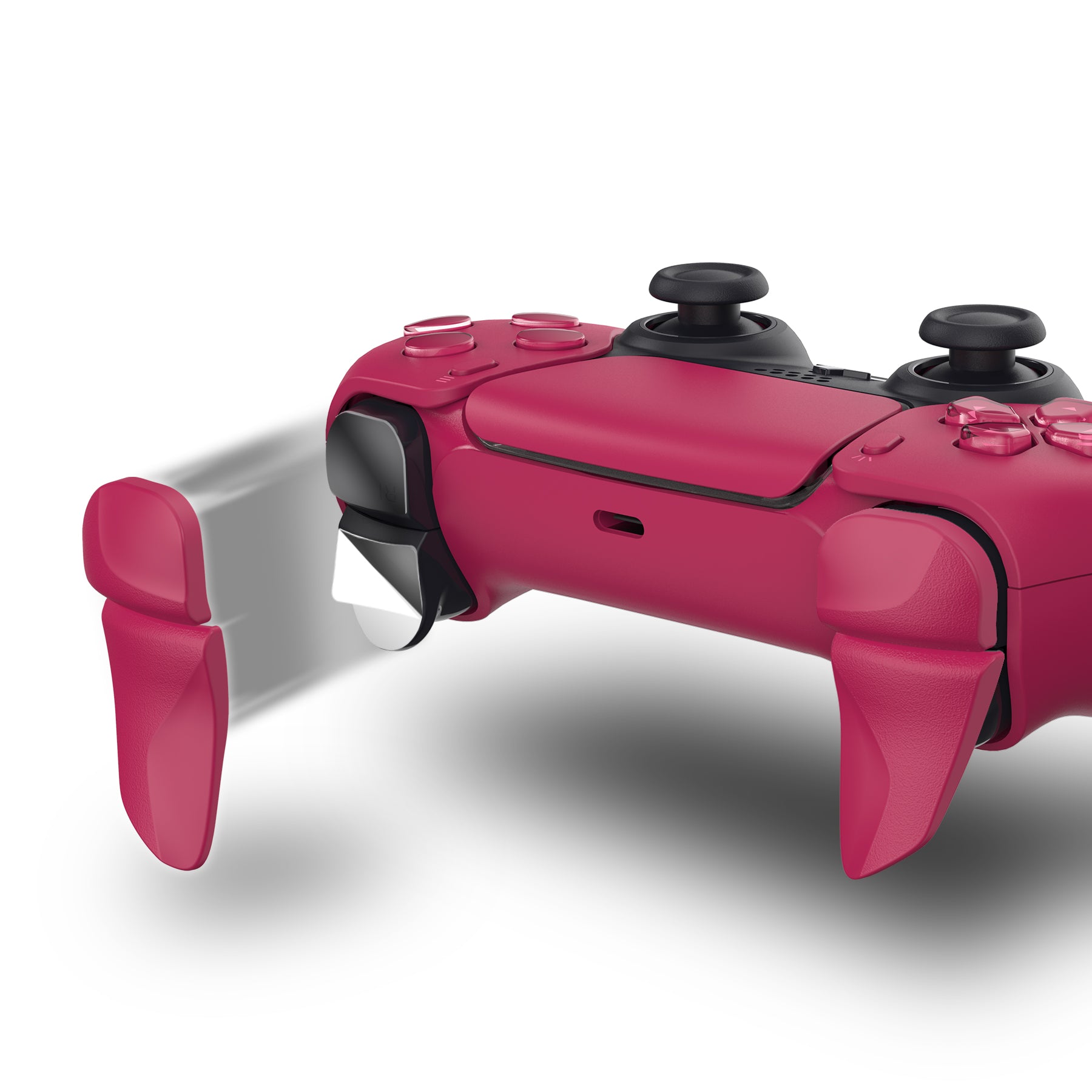 Specially designed for PS5 controller, not compatible with other controllers
It is made of premium durable material, lightweight and practical
Easy to attach and remove, no complicated installation required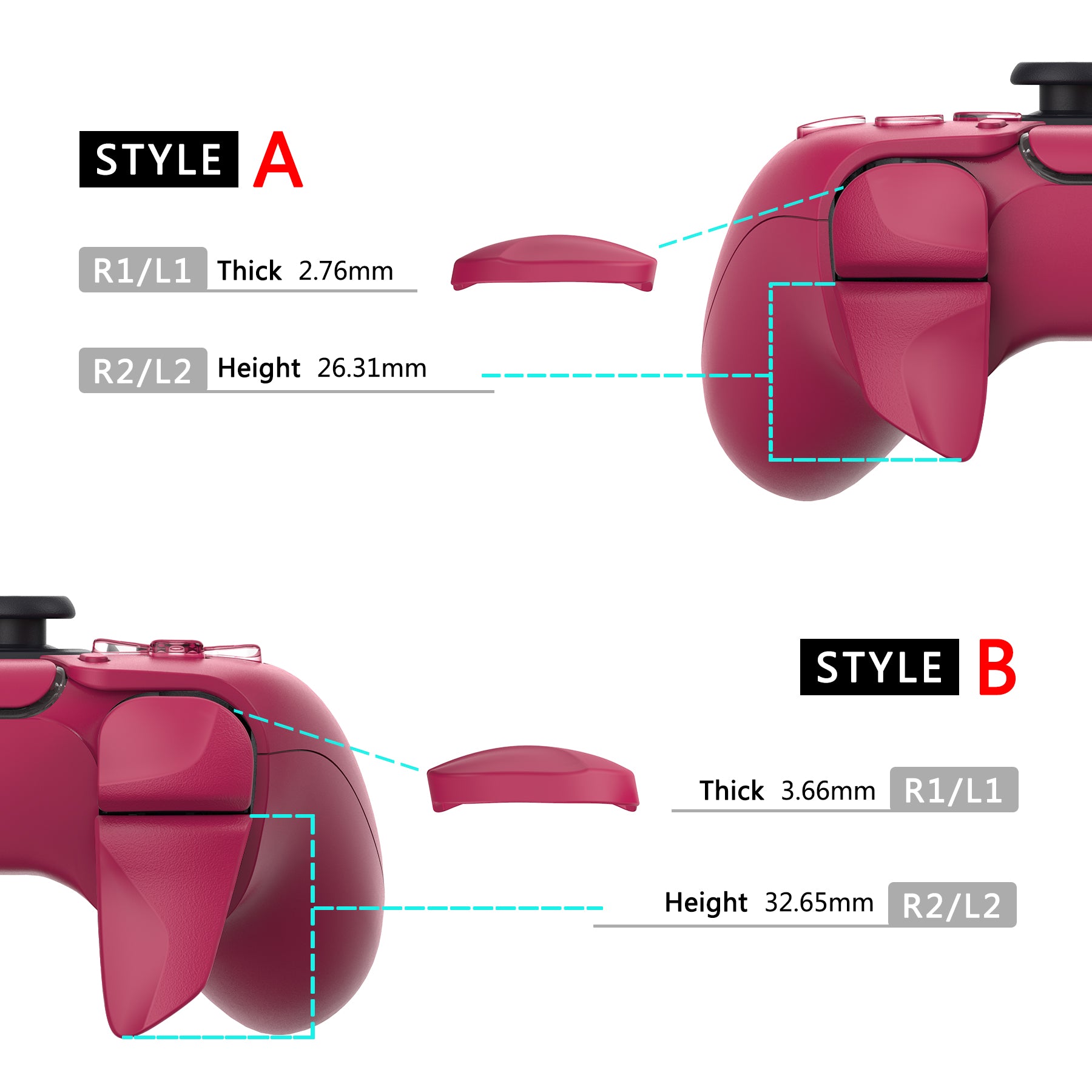 It contains two different lengths of L2, and R2 trigger adjusters, and two different thicknesses of L1, and R1 bumper adjusters, you can match them according to various games
Ideal accessories for shooting, action, fighting, and racing games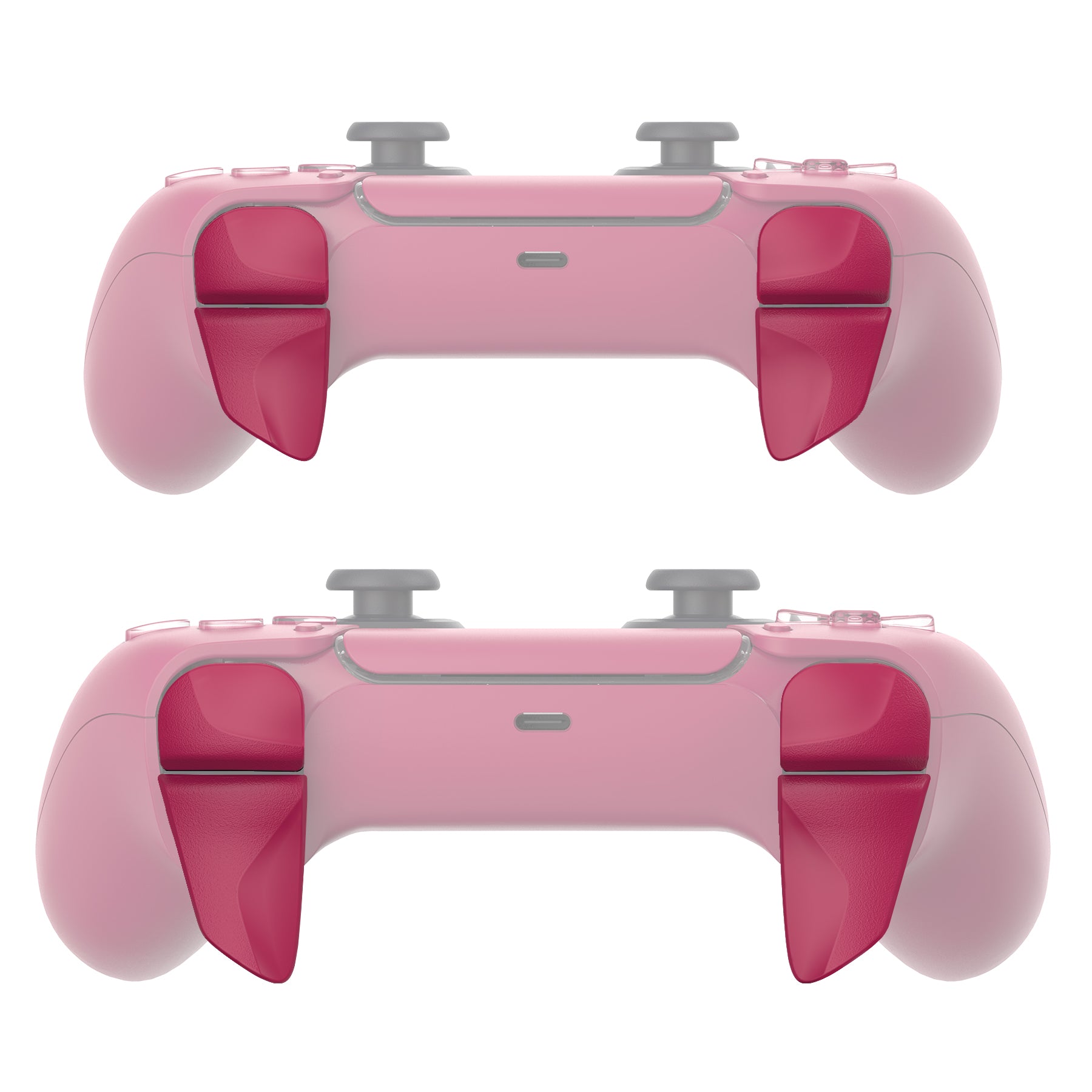 Ergonomics trigger extenders will increase speed and improves accuracy.
Custom extended triggers can provide a greater range of motion, and increase comfort, thereby reducing the fatigue of the thumb, wrist, and hand in the game
Get the installation video guide on Youtube by searching "PlayVital Bumper Trigger Extenders for PS5
---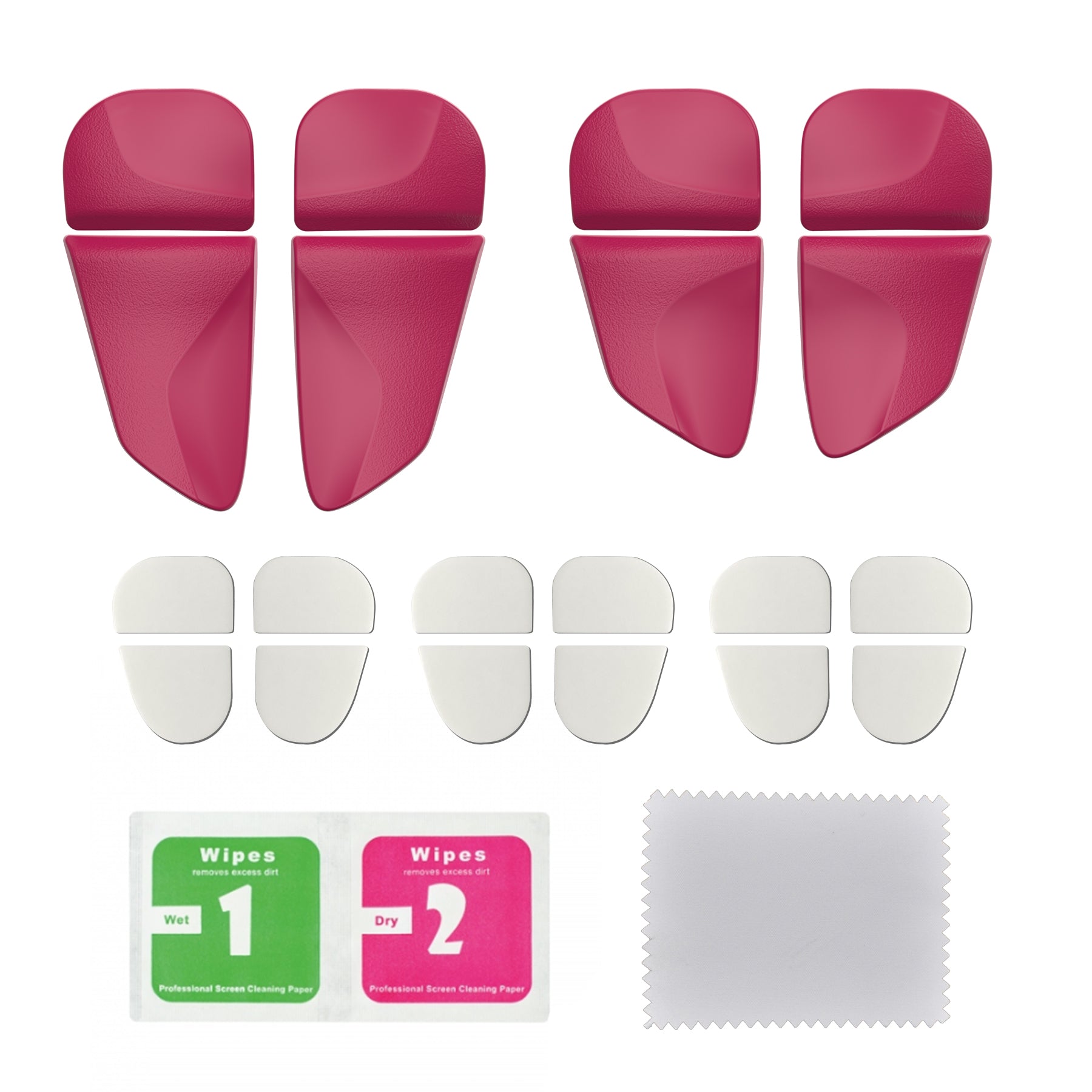 Package Includes:
2 Pair bumper L1R1 extenders
2 Pair trigger L2R2 extenders
1 set of cleansing wipe
1 set of adhesive sticker