PlayVital Performance 2 Pairs Shoulder Buttons Extention Triggers For DualSense Controller - Galactic Purple
About this product
Introducing the PlayVital Performance Shoulder Buttons Extention Triggers - Galactic Purple
Enhance your gaming experience like never before with the PlayVital Performance Shoulder Buttons Extention Triggers! Designed with the utmost precision, these premium-extenders are crafted from durable material, ensuring reliability and longevity.
Lightweight and practical, yet powerful: Our extention triggers are expertly designed to be lightweight and practical, granting you comfort and ease during intense gaming sessions. No complicated installation required! Simply attach and remove them effortlessly, keeping your focus on what truly matters - dominating the game!
Unleash your gaming potential: Whether you're venturing into the virtual battlefield or tearing up the racetrack, these shoulder buttons extention triggers are the ideal companion. Crafted for FPS, action, fighting, and racing games, they provide the ultimate advantage. Boost your speed, elevate your accuracy, and conquer your opponents with unparalleled precision!
Bid farewell to fatigue: We understand the importance of enjoying prolonged gaming sessions without discomfort. That's why our extention triggers are meticulously designed to reduce the fatigue commonly experienced in thumbs, wrists, and hands. Stay in the game longer and perform at your best, without any unnecessary strain!
Unleash the power of Galactic Purple: Our Galactic Purple color adds a delightful touch of style to your DualSense Controller. Stand out from the crowd and make a bold statement with this unique and eye-catching accessory. It's time to add a splash of elegance to your gaming arsenal.
Don't settle for average. Elevate your gaming experience with the PlayVital Performance Shoulder Buttons Extention Triggers - Galactic Purple. Take control, dominate your games, and rise to the top. Get yours now and experience gaming at a whole new level!
Buy now and conquer the world of gaming with PlayVital Performance!
Product Details
| | |
| --- | --- |
| Item #: | 00479 |
| Country of Origin: | China |
| Product Dimensions: | 3.15 X 1.57 X 3.15 inches |
| Shipping Weight: | 0.28 pounds / 4.5 ounces |
| Customer Reviews: | 1 customer reviews |
| Date first available at Megamodz.com: | 7/9/2023 6:44 PM |
| Product Warranty: | For warranty information about this product, please click here |
| Shipping Info: | For detailed shipping information please click here |
From The Manufacturer

Do you find your fingers occasionally slipping off the triggers of the PS5 controller?
These performance shoulder button extenders are perfect for pro and amateur gamers looking to get an edge over the competition.
Product Feature: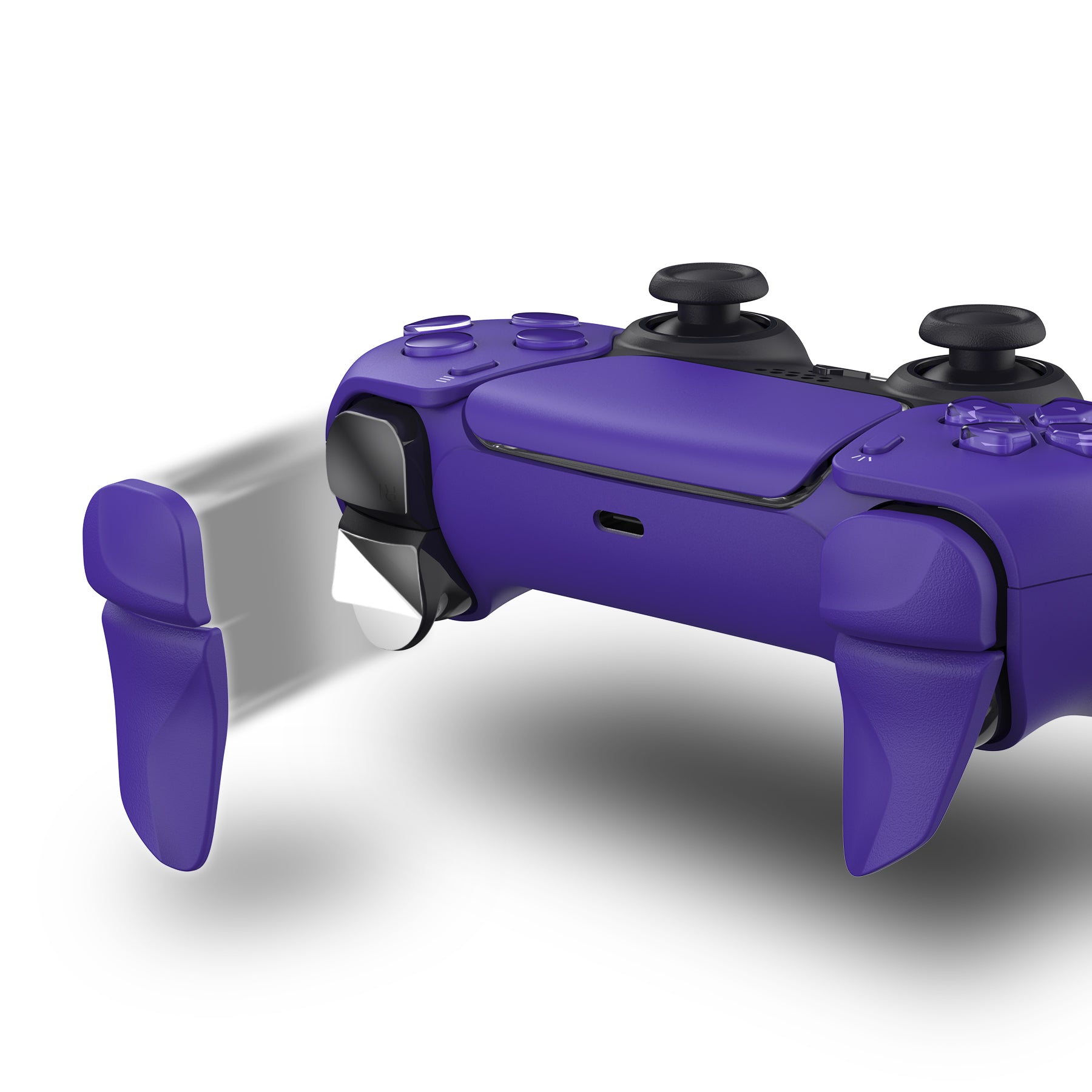 Specially designed for PS5 controller, not compatible with other controllers
It is made of premium durable material, lightweight and practical
Easy to attach and remove, no complicated installation required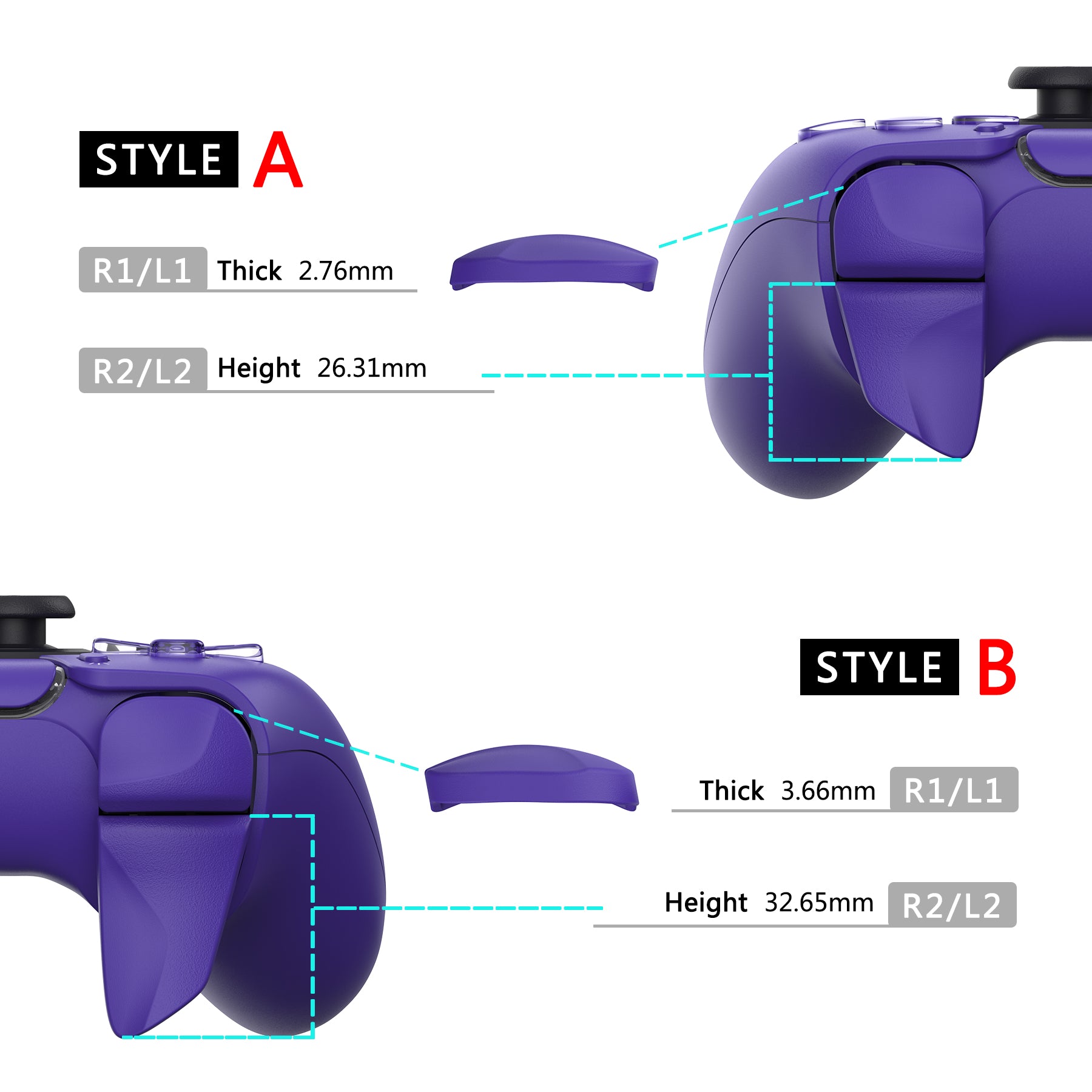 It contains two different lengths of L2, and R2 trigger adjusters, and two different thicknesses of L1, and R1 bumper adjusters, you can match them according to various games
Ideal accessories for shooting, action, fighting, and racing games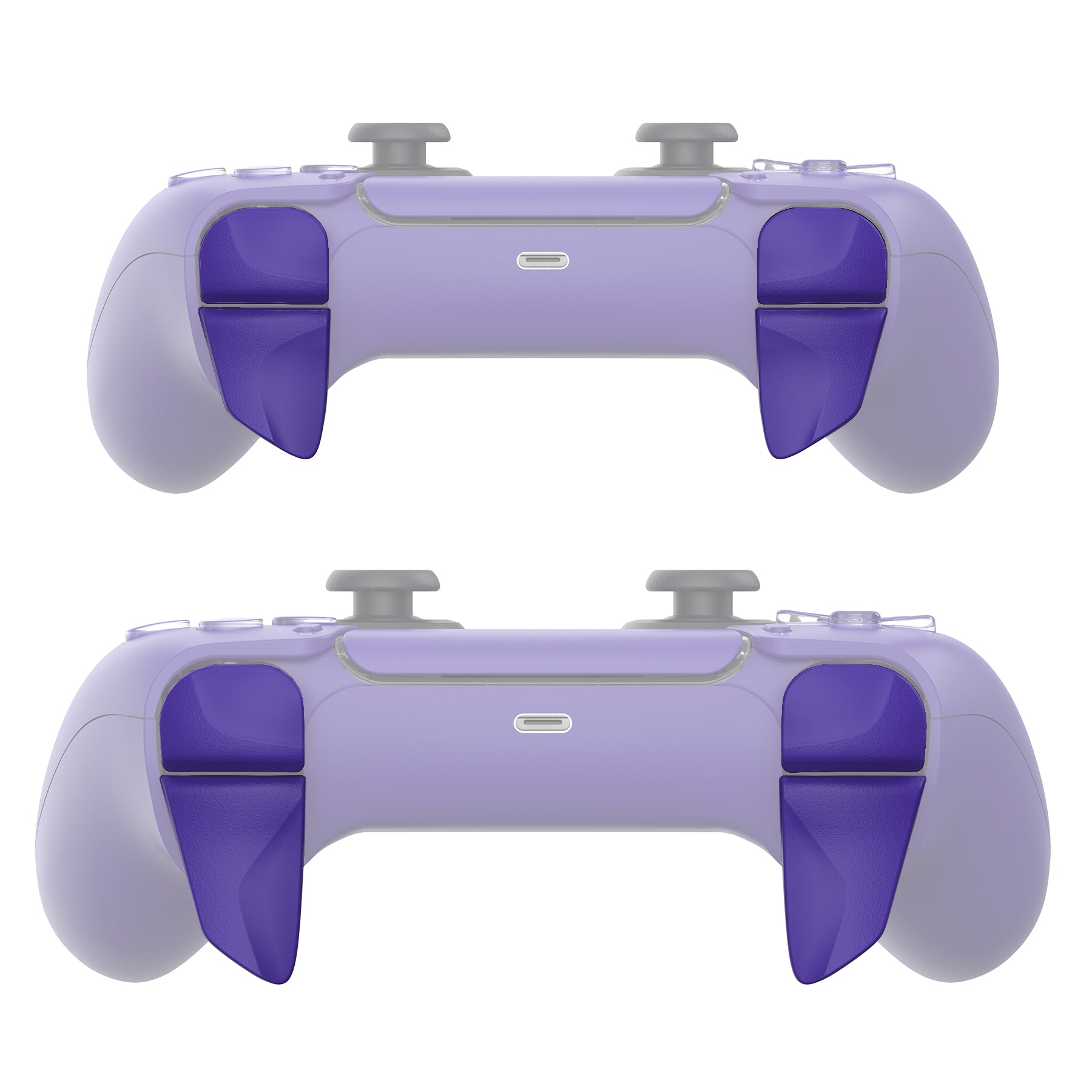 Ergonomics trigger extenders will increase speed and improves accuracy.
Custom extended triggers can provide a greater range of motion, and increase comfort, thereby reducing the fatigue of the thumb, wrist, and hand in the game
Get the installation video guide on Youtube by searching "PlayVital Bumper Trigger Extenders for PS5
---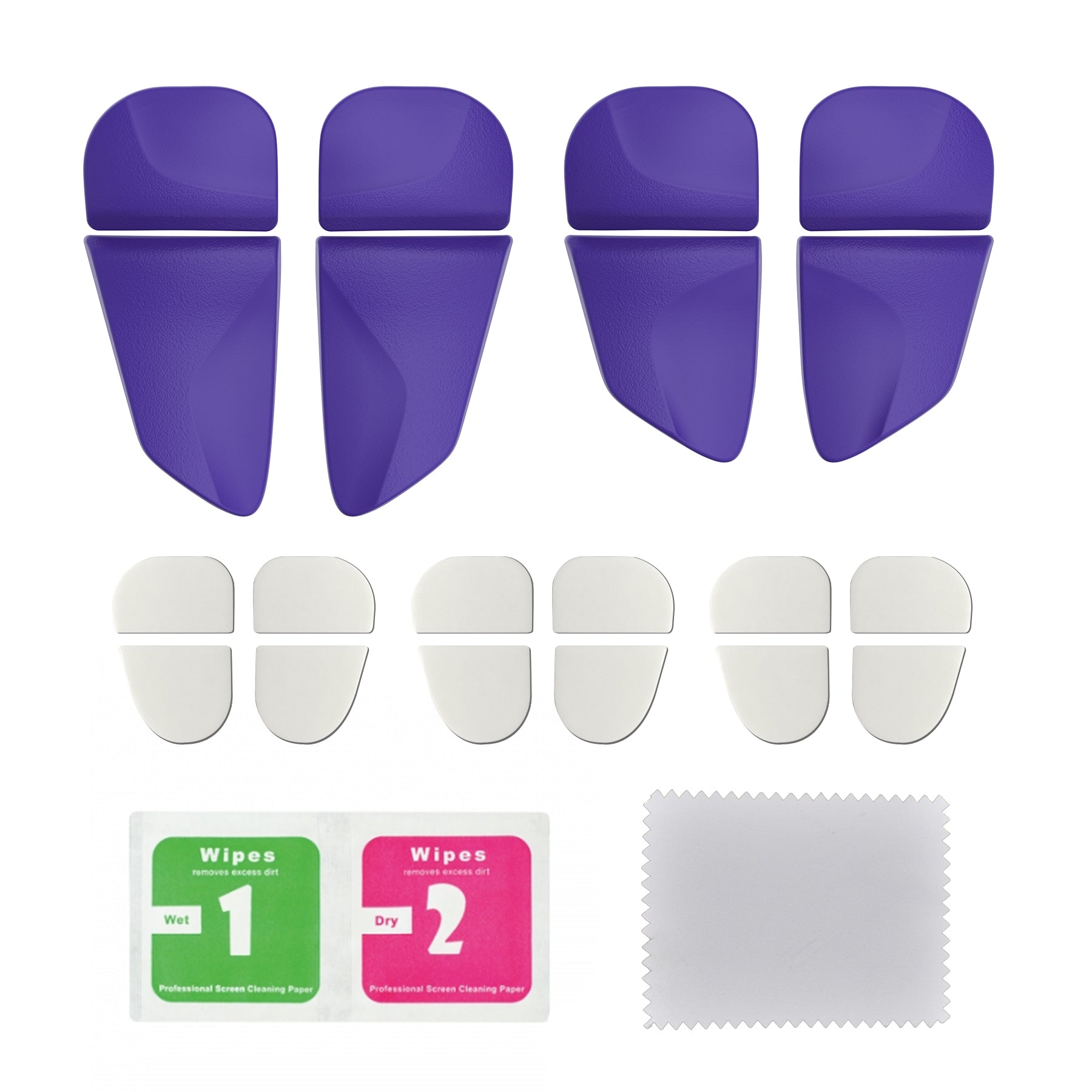 Package Includes:
2 Pair bumper L1R1 extenders
2 Pair trigger L2R2 extenders
1 set of cleansing wipe
1 set of adhesive sticker