PlayVital Performance 2 Pairs Shoulder Buttons Extention Triggers For DualSense Controller - Clear Purple
About this product
Enhance Your Gaming Performance with PlayVital Performance Shoulder Buttons Extention Triggers
Are you tired of struggling with complex controls in your favorite FPS, action, fighting, or racing games? Say goodbye to finger fatigue and hello to improved accuracy and lightning-fast reflexes with the PlayVital Performance 2 Pairs Shoulder Buttons Extention Triggers. Designed specifically for the DualSense Controller, these clear purple triggers are the ultimate gaming accessory that every serious gamer needs.
Premium Durable Material: Crafted with premium materials, these shoulder buttons extention triggers are built to withstand even the most intense gaming sessions. Say goodbye to flimsy, cheaply made triggers and hello to long-lasting durability.
Lightweight and Practical: We understand the importance of comfort during marathon gaming sessions, which is why our PlayVital Performance triggers are incredibly lightweight. You won't even notice them attached to your controller, but you'll certainly feel the difference in your gameplay.
Easy Attachment and Removal: No need to spend hours figuring out complicated installation instructions. These triggers are designed for simplicity and convenience. With their easy attachment and removal process, you can effortlessly adapt your controller to fit your playstyle in seconds.
Unleash Your Gaming Potential: The PlayVital Performance triggers are not just stylish, but they also provide a significant boost to your gaming performance. By extending the shoulder buttons, you'll experience increased speed and accuracy, giving you a competitive edge over your opponents. Now, achieving those headshots and executing precision moves will be a breeze.
Say Goodbye to Fatigue: Gaming should be enjoyable without the strain on your thumbs, wrists, and hands. With our shoulder buttons extention triggers, you can reduce the fatigue caused by prolonged gameplay sessions. Stay in the game longer and maintain your focus without worrying about discomfort.
Elevate your gaming experience today with the PlayVital Performance 2 Pairs Shoulder Buttons Extention Triggers. Our clear purple color adds a touch of style to your controller, making it the envy of your gaming buddies. Join the ranks of elite gamers and step up your gameplay like never before.
Don't settle for second best. Upgrade your gaming arsenal now and unleash your full potential!
Click the link below and start dominating the game with the PlayVital Performance Shoulder Buttons Extention Triggers!
Product Details
| | |
| --- | --- |
| Item #: | 00483 |
| Country of Origin: | China |
| Product Dimensions: | 3.15 X 1.57 X 3.15 inches |
| Shipping Weight: | 0.28 pounds / 4.5 ounces |
| Customer Reviews: | 1 customer reviews |
| Date first available at Megamodz.com: | 7/9/2023 6:44 PM |
| Product Warranty: | For warranty information about this product, please click here |
| Shipping Info: | For detailed shipping information please click here |
From The Manufacturer

Do you find your fingers occasionally slipping off the triggers of the PS5 controller?
These performance shoulder button extenders are perfect for pro and amateur gamers looking to get an edge over the competition.
Product Feature: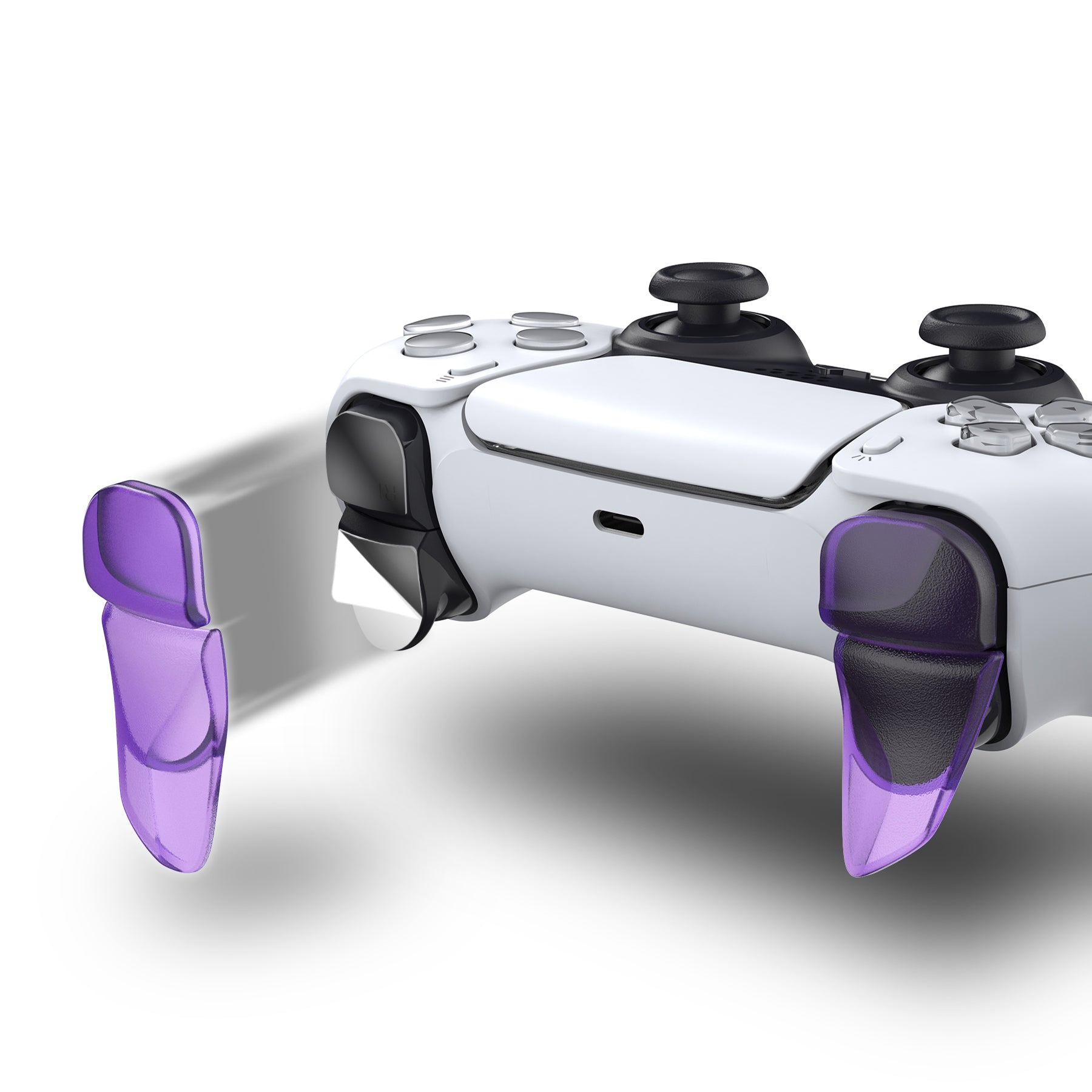 Specially designed for PS5 controller, not compatible with other controllers
It is made of premium durable material, lightweight and practical
Easy to attach and remove, no complicated installation required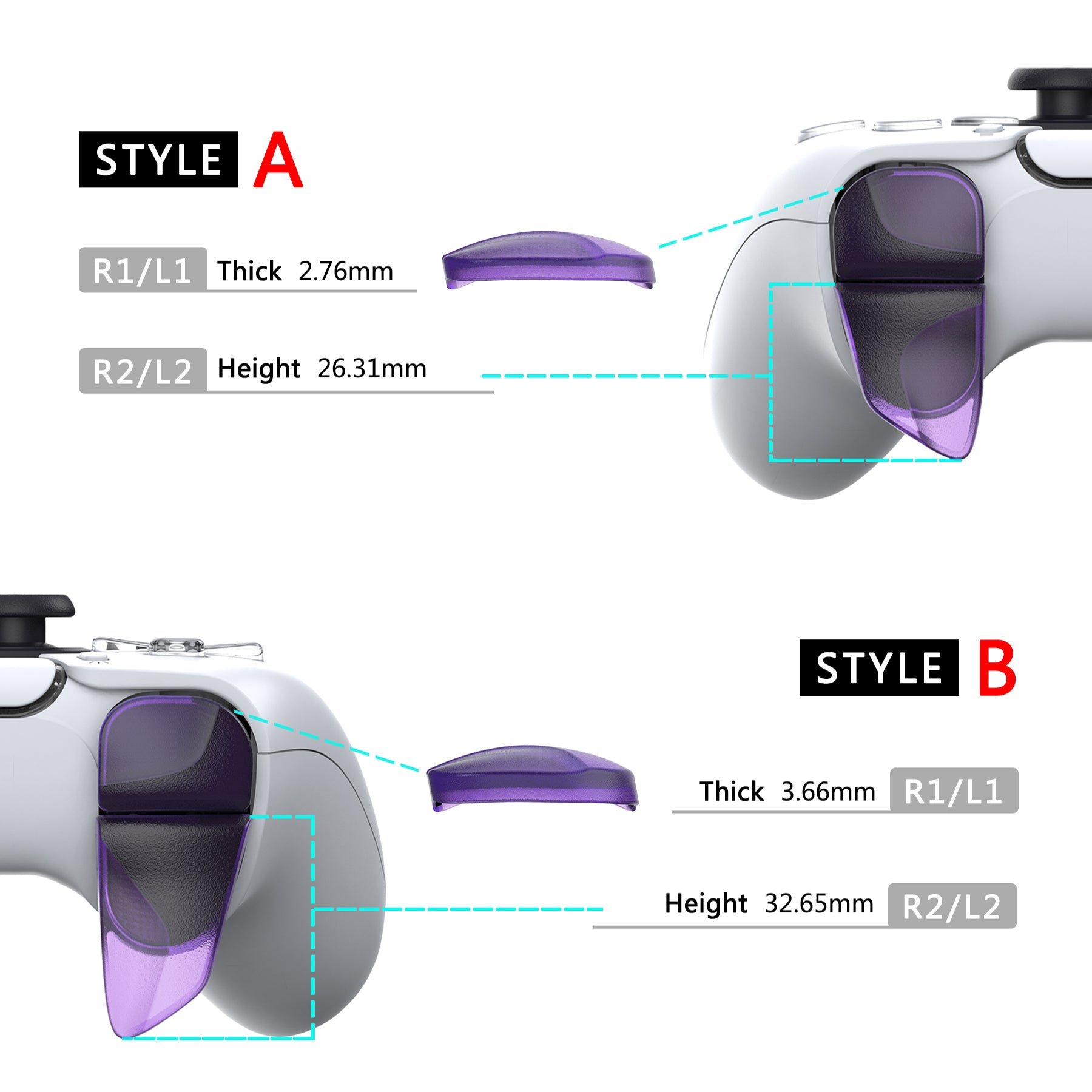 It contains two different lengths of L2, and R2 trigger adjusters, and two different thicknesses of L1, and R1 bumper adjusters, you can match them according to various games
Ideal accessories for shooting, action, fighting, and racing games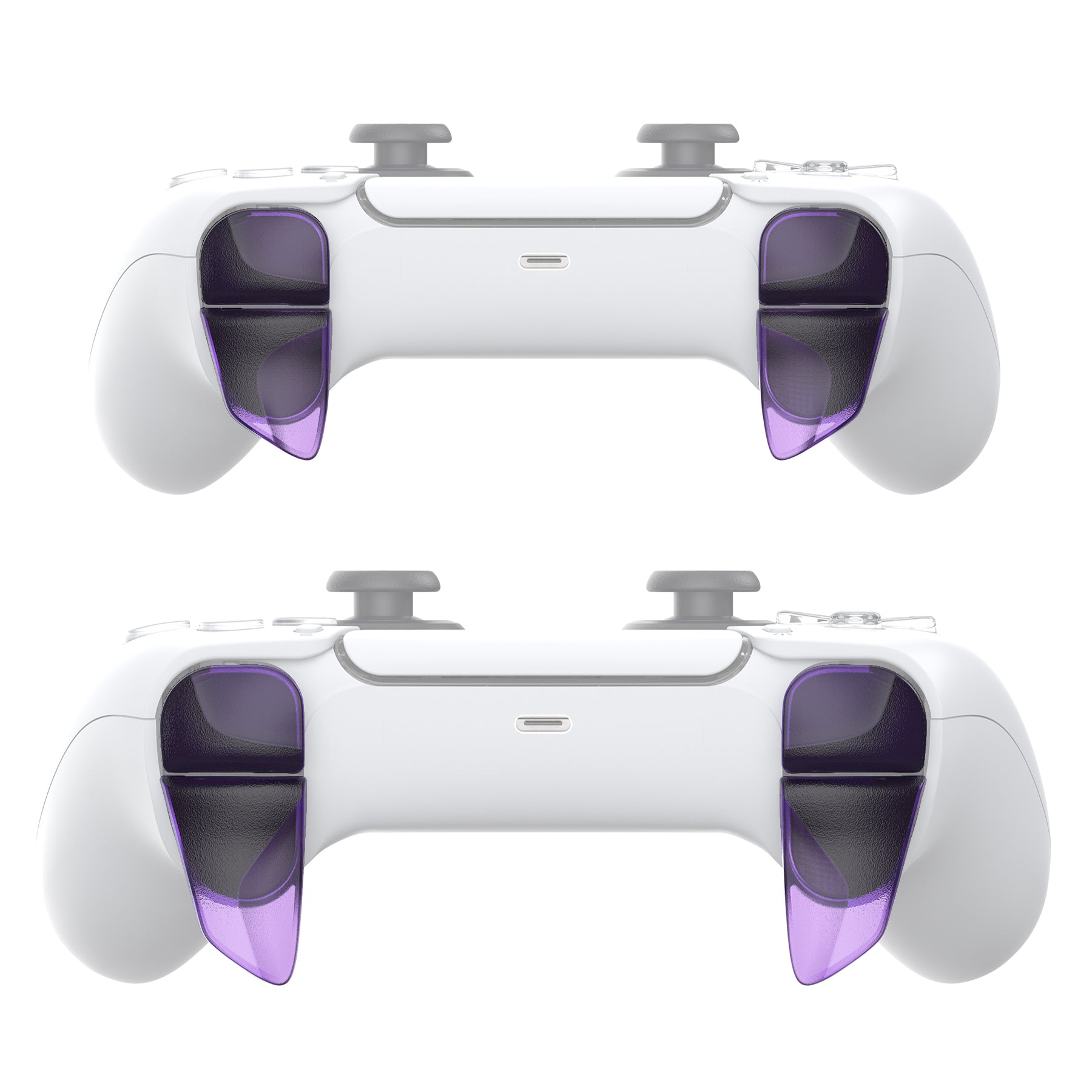 Ergonomics trigger extenders will increase speed and improves accuracy.
Custom extended triggers can provide a greater range of motion, and increase comfort, thereby reducing the fatigue of the thumb, wrist, and hand in the game
Get the installation video guide on Youtube by searching "PlayVital Bumper Trigger Extenders for PS5
---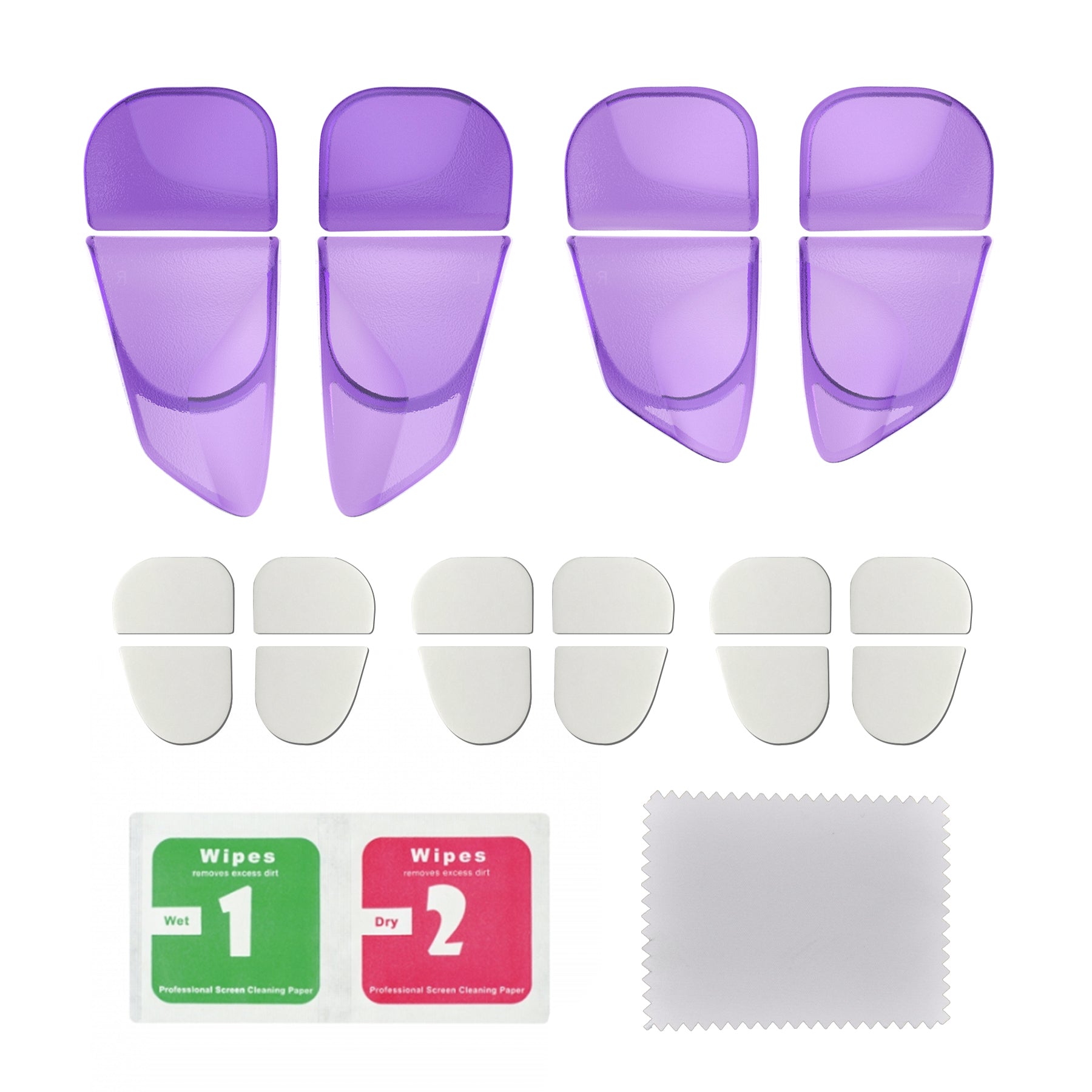 Package Includes:
2 Pair bumper L1R1 extenders
2 Pair trigger L2R2 extenders
1 set of cleansing wipe
1 set of adhesive sticker