MegaModz Controller For Xbox Series X Compatible With MW Warzone
About this product
Don't be good at Warzone 2 and 1, become the best in a matter of days with a Warzone Compatible Xbox Series X Modded Controller.
To help you fully enjoy the Warzone newest and original experiences, we've included the Juggernaut multi-mod pack to the product by default. Juggernaut option is a mix of 12 powerful mod packs with each of them unlocking an extra set of abilities to be used in the title.
Rapid Fire is the foundation of all performance add-ons that improve the firing power of all compatible weapons. Other shooting mods are Akimbo, Dual Trigger and Auto Burst. Non-shooting features add more cool skills that vary from aiming assistance to enemy detection help. You are free to customize the product exterior to your liking via Controller Creator as the gamepad will become #1 essential to your gaming routine.
In 2020 Warzone 1 won the fans with its maps, gaming space and graphics. It was the first cross-platform and cross-generation experience that united all COD fans together.
Warzone 2 is a new, enhanced Battle Royale adventure released by Activision in 2022. Its not a continuation of the original Warzone. It is an individual experience that features new maps, different gaming pace, puts more emphasis on the looting process. Overall Warzone 2 is built in the more traditional battle royale style compared to the Warzone of 2020.
Product Details
| | |
| --- | --- |
| Item #: | 00393 |
| Manufacturer: | Microsoft |
| Country of Origin: | China |
| Product Dimensions: | 7x7x7 inches |
| Shipping Weight: | 1 pound/16 ounces |
| Product Dimensions: | 7 X 7 X 7 inches |
| Shipping Weight: | 1 pounds / 16 ounces |
| Customer Reviews: | 2 customer reviews |
| Date first available at Megamodz.com: | 2/15/2021 1:27 PM |
| Product Warranty: | For warranty information about this product, please click here |
| Shipping Info: | For detailed shipping information please click here |
Specifications
From the Manufacturer
IMPROVE YOUR KILL / DEATH RATIO FAST
Cutting edge modifications for Xbox XS gaming controllers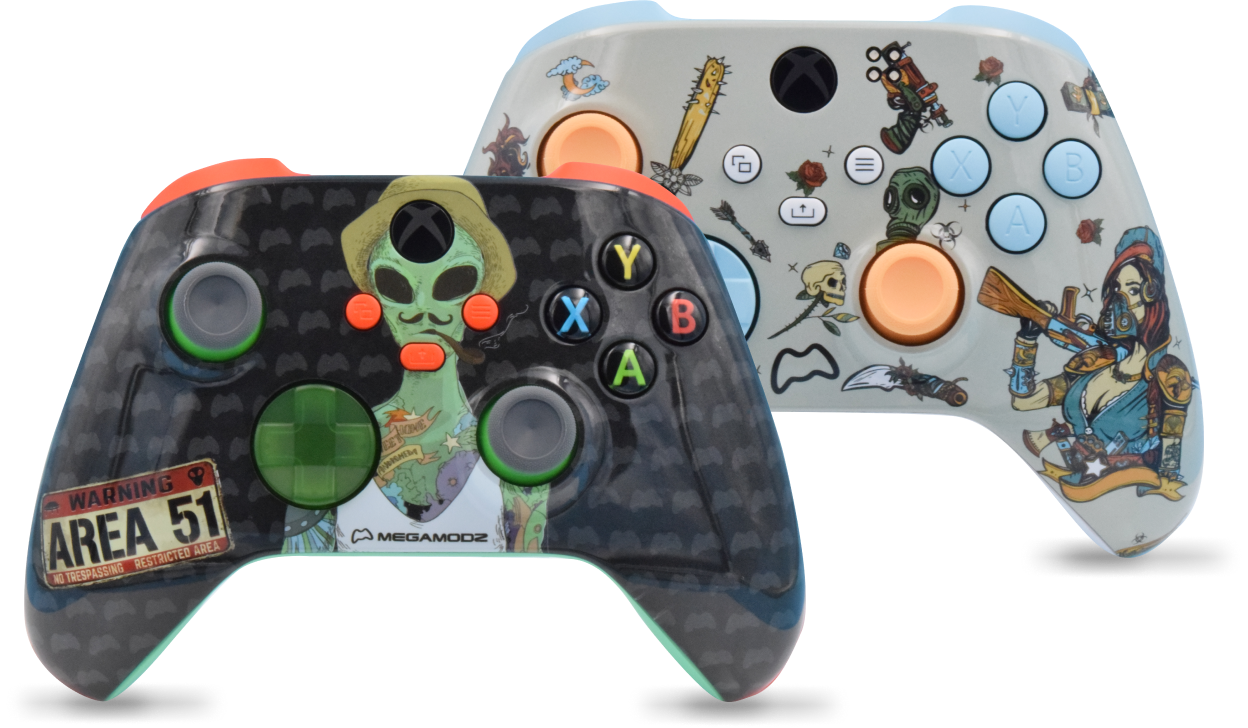 11+
Years in business

100,000+
Customers Served

180,000+
Controllers Built

20+
Performance Upgrades
14 CONTROLLER MODS FOR EXTRA SKILLS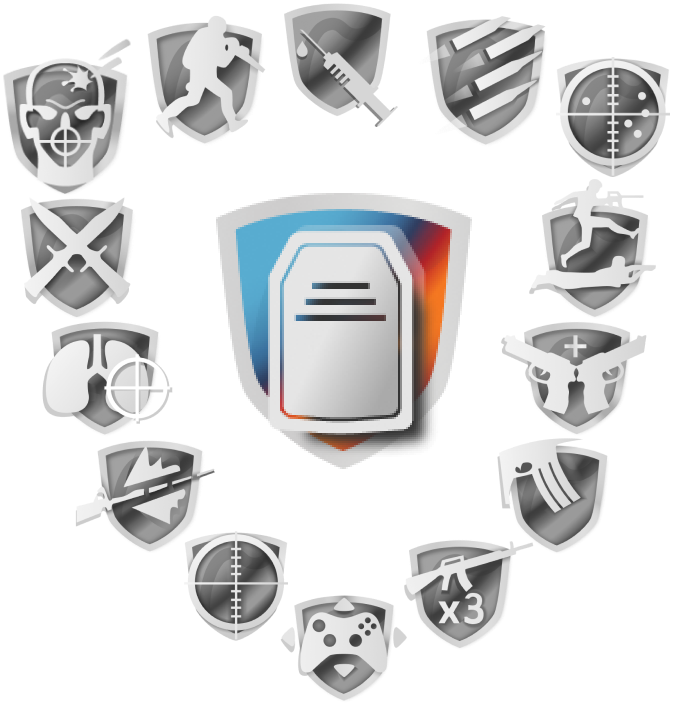 Aim
Better

Spot the
Enemies

Maneuver+
ShooT

Easy
Quickscopes

Aim
Better

Shoot
Faster
COMPATIBLE GAMES - COD, APEX, FORTNITE, BATTLEFIELD, DESTINY, PUBG
PROGRAMMABLE BACK
BUTTONS FOR PERSONALIZED CONTROL
Traditional Button Remapping
4 Ergonomic Buttons
Custom LED Indicator
COMPATIBLE WITH ALL VIDEO GAMES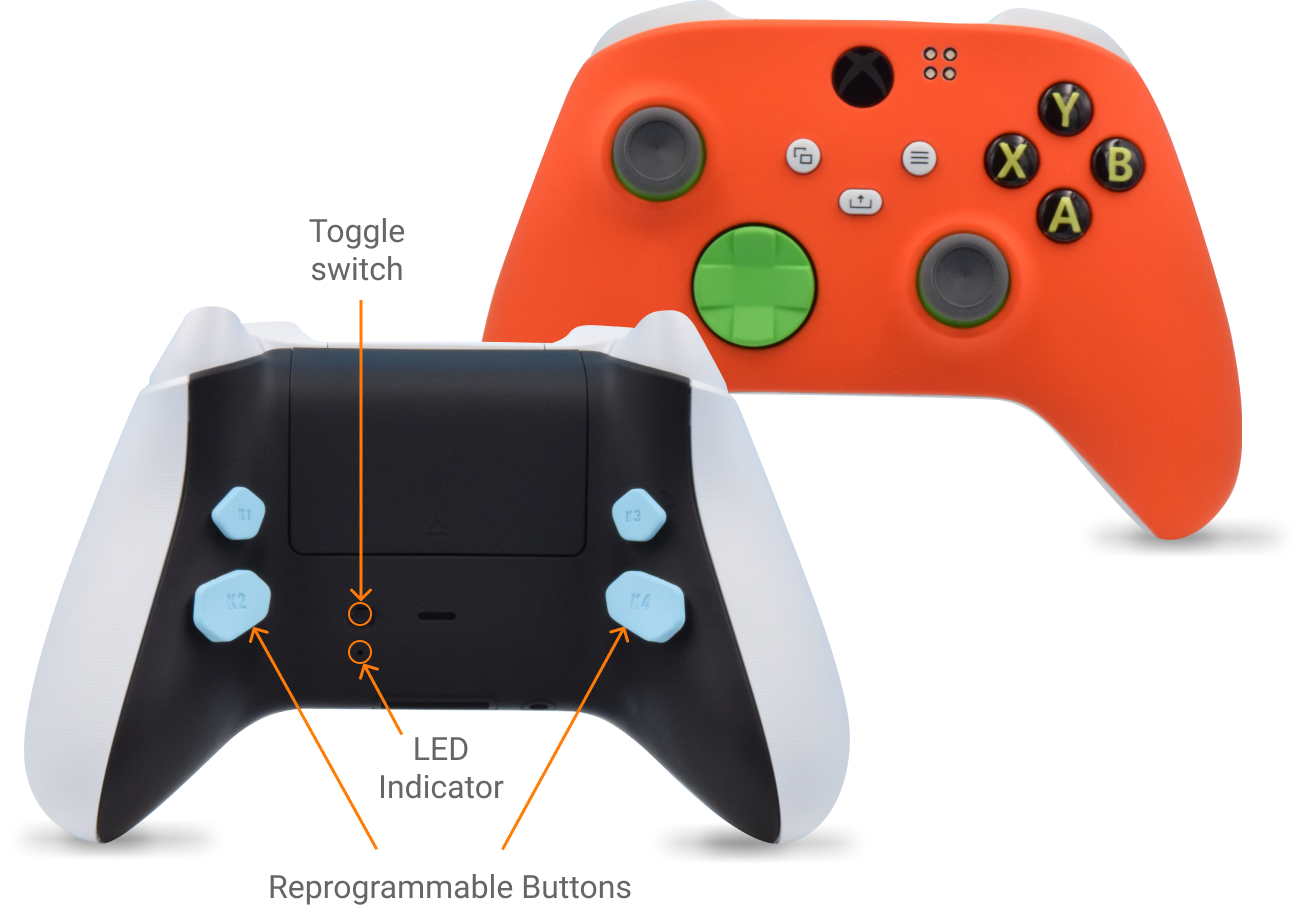 MECHANICAL SHOULDER & FACE BUTTONS FOR FASTER INPUT AND RESPONSE TIME

Increased in-game
control by 200%

4X Faster
input

More precise
feedback by 120%

4X Faster
response time
MEGA MODZ VS THE OTHERS
Hardware Upgrades Only Controller Brands

Other Modded Controller Brands
Marco inputs including Tubo
Popular pre installed mods
Exclusive mods (Armor Repair Assist, Auto Heal)
Hardware component upgrades
No pc or app needed to operate
Fan Community via own Forums