Custom Chrome Gold Xbox Elite Wireless Controller
About this product
Ready for the gaming experience you've always looked for? With Xbox Elite Chrome Gold Controller, you are now in full control of your performance. Upgraded with a custom chrome gold faceplate for an enhanced look, the pad comes with all customization abilities offered by the manufacturer. Adjust the functionality for the buttons and paddles, choose the type of sticks and d-pad that work for you and enable hair trigger locks to get more control over the movements and precision level.
The Accessories app allows you to save tons of custom configurations that can be easily switched for different game genres. Use one set of values for first person shooting games and enjoy the other one for favorite sport games. In addition to the interchangeable components, the controller comes with a USB cable, a carrying case and a set of batteries.
Product Details
| | |
| --- | --- |
| Item #: | 00220 |
| Manufacturer: | Microsoft |
| Country of Origin: | China |
| Product Dimensions: | 0.60 x 7.60 x 3.58 Inches |
| Shipping Weight: | 1 pound/16 ounces |
| Customer Reviews: | |
| Date first available at Megamodz.com: | 2018-02-05 05:31:43 |
| Product Warranty: | For warranty information about this product, please click here |
| Shipping Info: | For detailed shipping information please click here |
Specifications
From the Manufacturer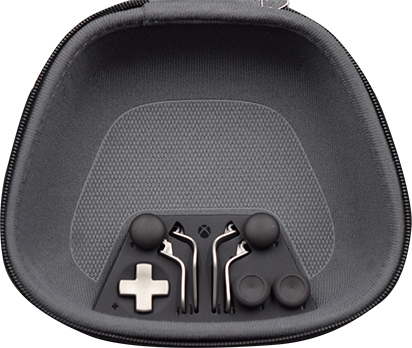 This fit's personal
A range of various metal thumbsticks and D-pads is available to make the experience more personalized and improve efficiency. Explore all possible configurations to find the ones that will give you the best movement speed and precision.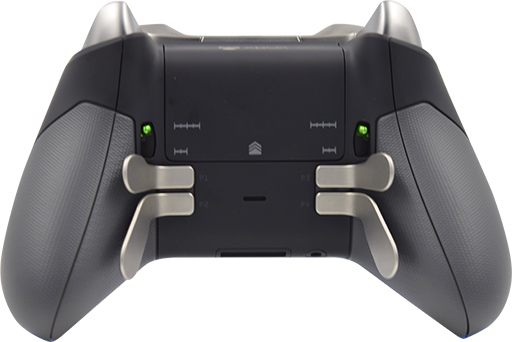 Interchangeable paddles
With 4 slots available for interchangeable paddles you can attach and detach them at any time. Get more use out of your thumbs while performing action combos in the game via paddle functionality.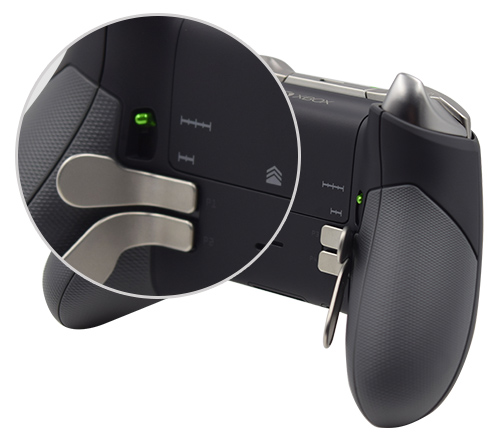 Hair Trigger Locks
Hair Trigger Locks functionality gives a great advantage in shooting games. You will be able to shoot faster with the option enabled plus customize your settings further via the Accessories App.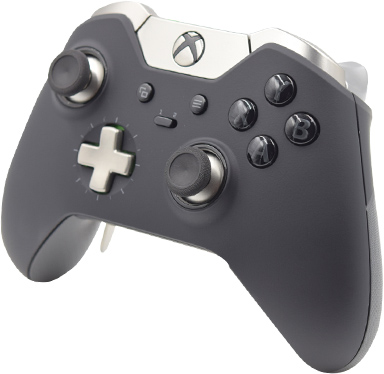 Infinite freedom and flexibility
With the Accessories App, you can set own values for trigger/button sensitivity, button mapping and personalize other controls the way that fits your gaming style and needs. Truly infinite customization abilities offered via simple, user-friendly menu.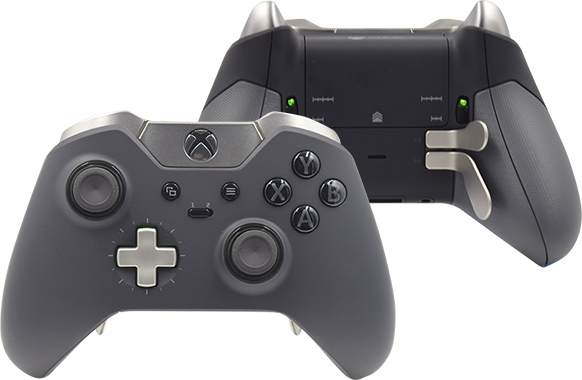 Designed to perform
Redesigned controller elements for better performance and durability. D-pads, paddles and thumbsticks made from stainless steel along with reinforced rings around the sticks were built to deliver for many years to come.
Be ready for anything
Via the Accessories App you can create and save as many profiles with customized settings as you want. Select the one that meets your current preferences and master the game.