Report - 2018 Battlefield V Details Emerged
It has been confirmed by reputable sources like Dice and Electronic Arts that we should expect Battlefield 5 release in late 2018.
According to Trusted Reviews latest article, it might be the first game of the series set in the surroundings of World War 2 since 2009 entry Battlefield 43 and will be a sequel to 2016 BF1 title. Both games had great commercial success with sales exceeding 3 million and 15 million units, respectively. It has also been revealed by an insider that Dice wanted to play it smart releasing the game set in WWI military environment first and, if received well by fans and critics, go on with creating a subsequent WWII action experience.
The franchise is known for its focus on large-scale military actions, big sized maps featured in the multiplayer, impressive weapons and vehicles arsenal. Therefore, it has been a lot of speculation going on about what to expect from the upcoming entry.
Credit To Activision
BF5 is rumored to introduce some changes in the co-op modes and the movement system. Online gaming news platform Daily Star UK has reported that players most likely will be engaged into single-player cinematic challenges and get to enjoy a Conquest mode that will feature a set of co-op randomly generated missions. BF5 is supposed to feature weapons widely used in the real life of the military action, and the appearance of the PPS-41 weapon, appropriate for WW2 era armory, is another proof of the game rumored setting. The choice of vehicles should also leave the fans pleased with a variety of tanks, helicopters and military boats to choose from. As for the gameplay and the structure, the class system should include well-known Assault, Recon, Engineer and Support options while the modes will include Domination and Team Deathmatch, Rush, Operations and Conquest. However, no other details have been leaked.
The tweet from Randy Evans, the video editor of Dice, mentioned a soon release of the FPS trailer which will surely provide with food for the thought and possible some real game footage, but for now, all we can only keep guessing.
Battlefield 2018 reveal trailer is underway.

— Randy Evans (@killat0n_) February 24, 2018
The great news, however, is that the new entry will be easily accessible to 2018 EA visitors, therefore new, juicy details and more other game relevant content won't take too long to wait.
BF5 discussions on various online gaming forums are in full swing, and here is a quick wish list from the series devoted fans. It would be great to have some naval combat experience with new cool boats assisting players in smashing the enemies via powerful grenade explosions. A campaign with a touching, compelling story would also help to make gamers want more of the game and go deeper in the WWII through other shooter modes. Last, but not least, comes the desire to be able to enjoy a horde option that would look somewhat similar to COD Zombie experience where a group of players get to fight monstrous flesh-eating creatures.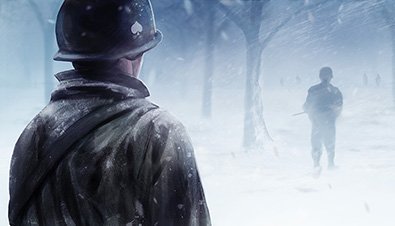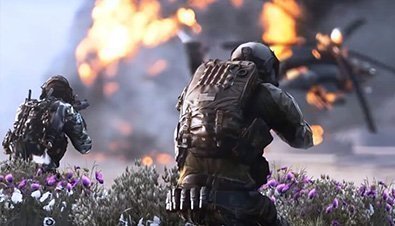 Credit to thebitbag.com
Are you waiting for Battlefield 5 to be the next game released by Dice? Do you think WWII setting is a smart choice of surroundings for the combat actions? Share your thoughts with other readers!