Essential Gaming Accessories to Complete Your Gaming Setup
To get the most of gaming, one needs an impressive setup consisting of several key accessories. It's much easier to complete the goal following the list.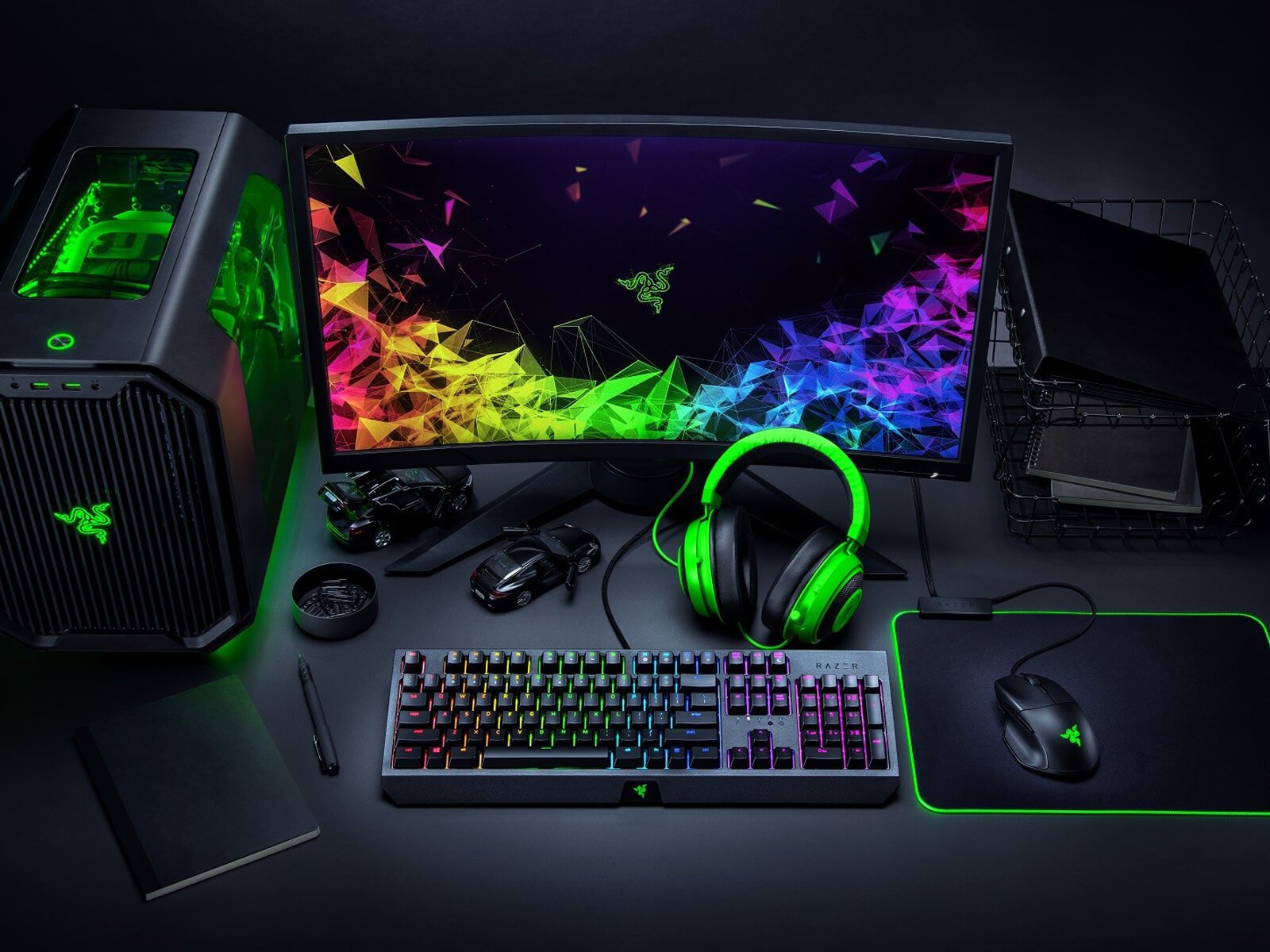 The hardest part of creating a gaming setup is building your gaming PC.
But even if you have built a powerful PC that can run graphic-intensive games at 60 FPS, it is still of no use if you do not have the necessary accessories required to play games.
For some, it can be an expensive hobby, but if you are competing with professional gamers, you will need to have the best gadgets and accessories available in the market.
Luckily, the purchase process is now just a few clicks away, as you can find products from popular brands on all the leading online marketplaces.
While this has made the once research-intensive process of buying gaming accessories a breeze, it has also increased the global gaming revenue manifolds. Studies suggest that the collective gaming revenue from PC, consoles, and other gaming devices in 2019 could be as high as $152 billion.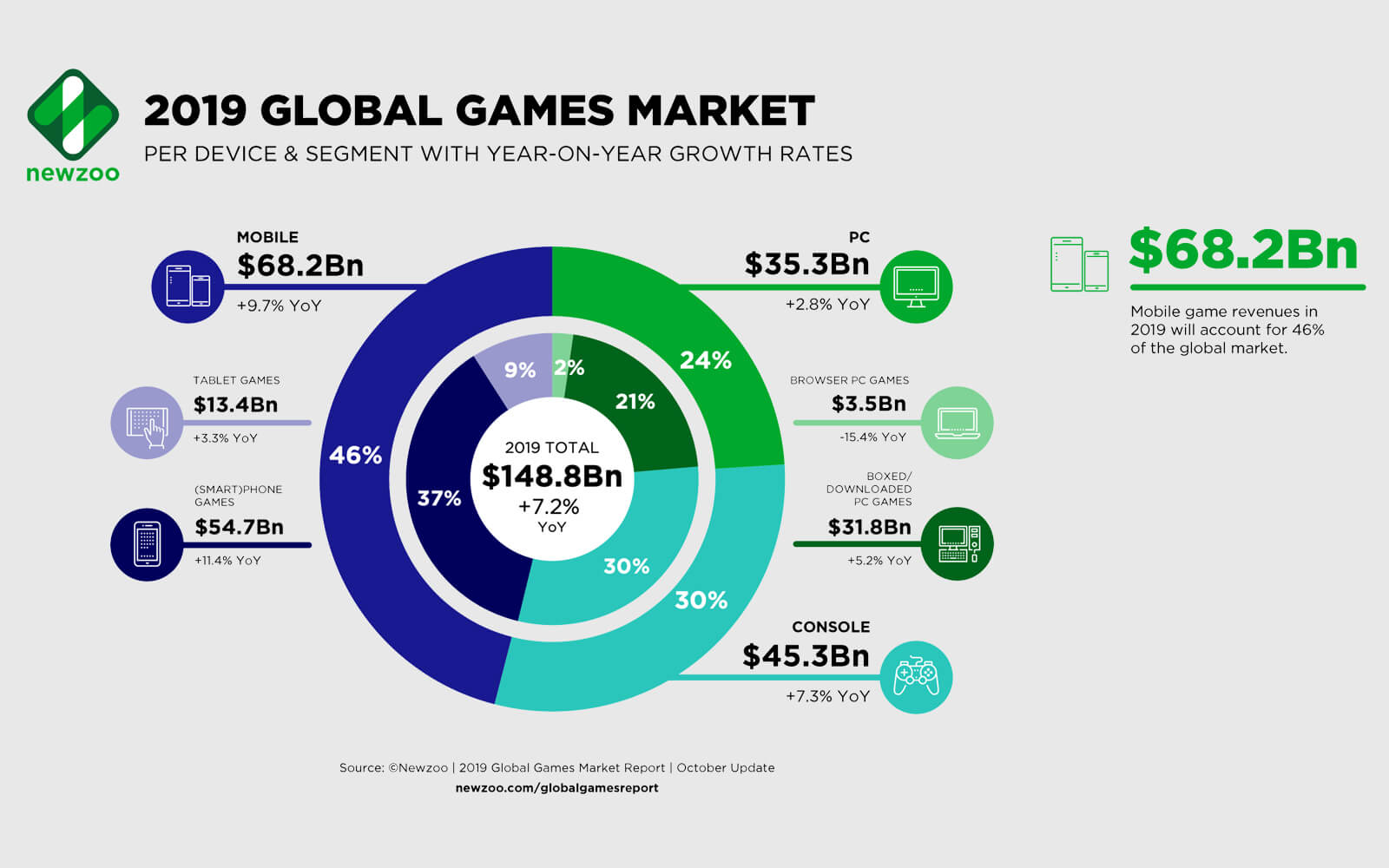 If you are a gamer who has set out to complete his/her gaming setup but don't know where to start, you are at the right place.
In this blog, we list down the essential accessories that you will need to take their gaming to a new level. After doing the hard part (building a PC), all you need to do is choose the right gadget for your needs. Read on to find the best accessories for gamers.
1. Gaming Chair:
Gamers usually sit for hours in front of the screen. So, they need a gaming chair that will allow them to stay comfortable and enjoy the playtime. When choosing a chair, make sure it is soft and molds around the body to avoid posture problems.
The right gaming chair will also help you prevent possible neck issues that begin when you sit for a long time in a single posture. The gaming chair will not only improve your overall health but will also enable you to play for an extended period of time. The need for having one eliminates when you opt for playing games on platforms like Unlimited Gamez Mo as it offers you the freedom to play games on your cell phone.
However, if you want to embark on your gaming journey, having a full-fledged gaming setup is crucial
2. Gaming Desk: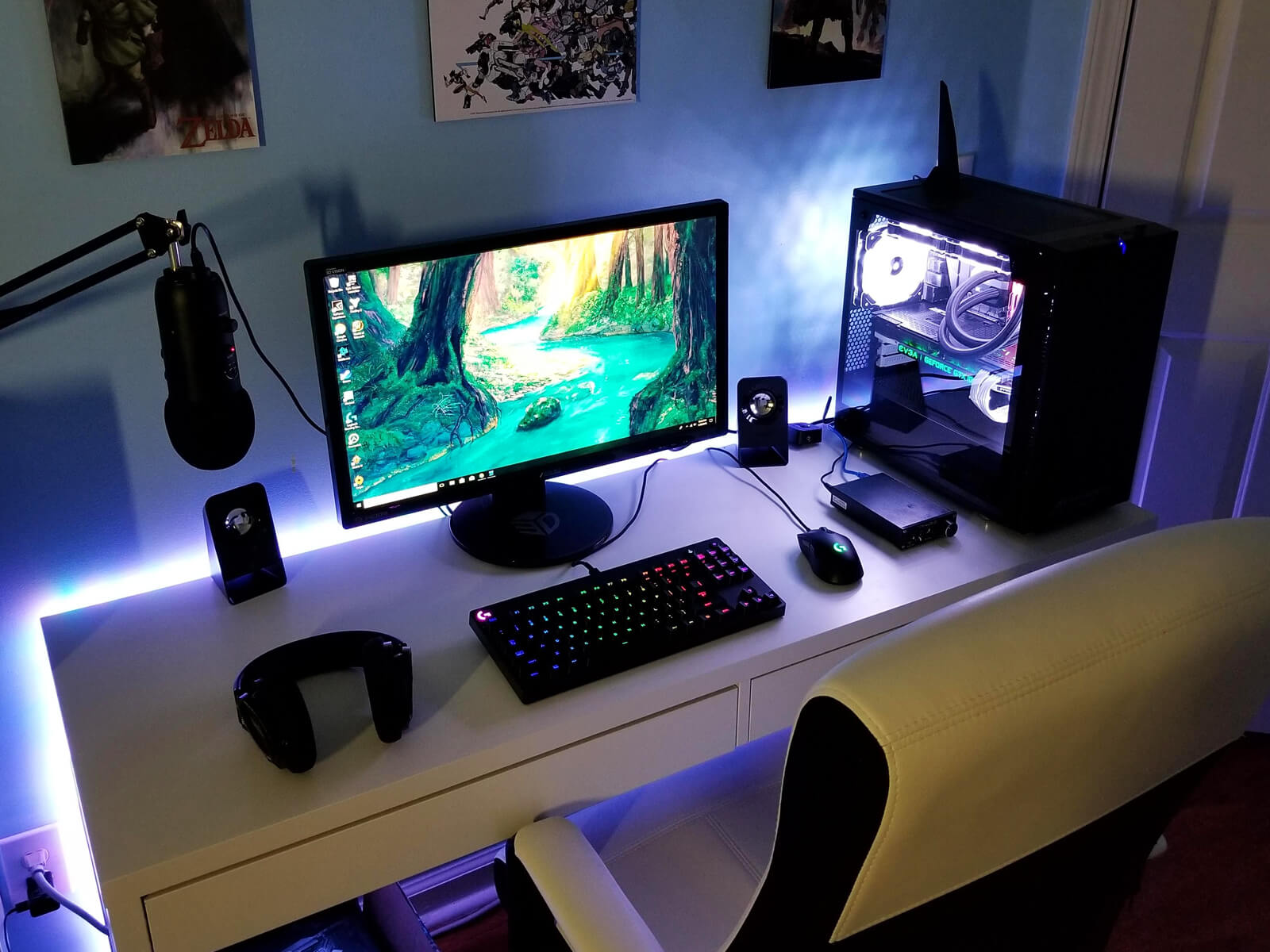 A gaming desk is an essential accessory to a complete gaming setup. You will need a desk that can hold a large monitor, mouse, keyboard and other gaming equipment with the right amount of legroom and elbow space. Go for a desk that you can adjust according to your height and move as you like.
3. Gaming Monitor:
An indispensable part of any gaming setup is a high-quality monitor. Go for an option that offers full HD performance, fast refresh rate, and lower eye strain so that you can bring on some gaming action.
Most of the quality monitors come with VGA and HDMI ports so that you can connect them with other gaming devices. Some also come with integrated speakers, so you do not have to struggle with getting the best audio output.
4. Gaming Keyboard: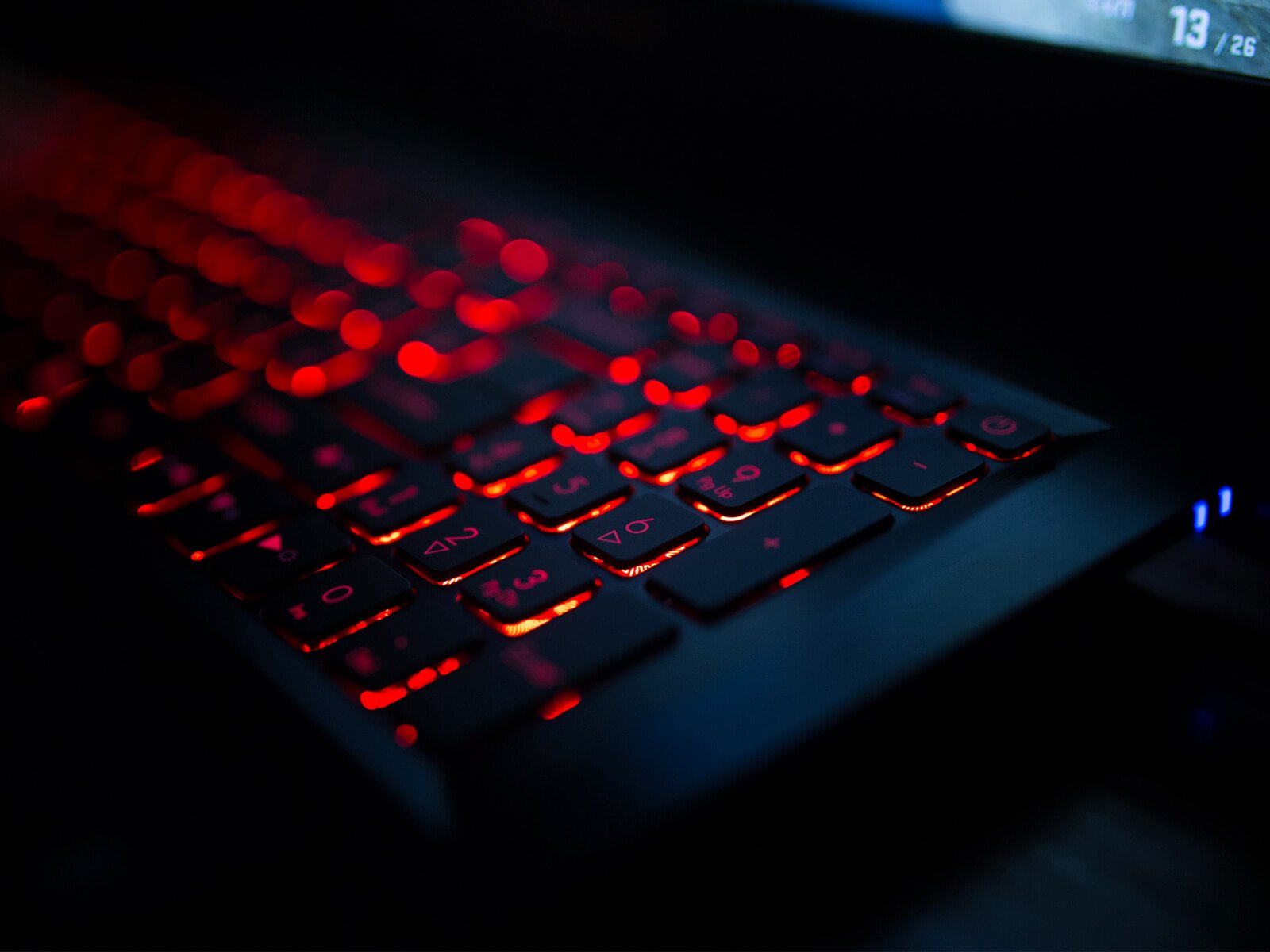 To make your gaming experience pleasurable, you will need a keyboard that stands out in comfort and ease of use. Whether you are playing a game like PUBG or counter-strike, a quality keyboard makes a whole difference.
Always choose a backlit keyboard so that you can see what you are pressing when you play games in a darkened room. There is no point in purchasing a flashy keyboard; however, a keyboard that offers just enough light to see the buttons is all you need.
5. Gaming Mouse: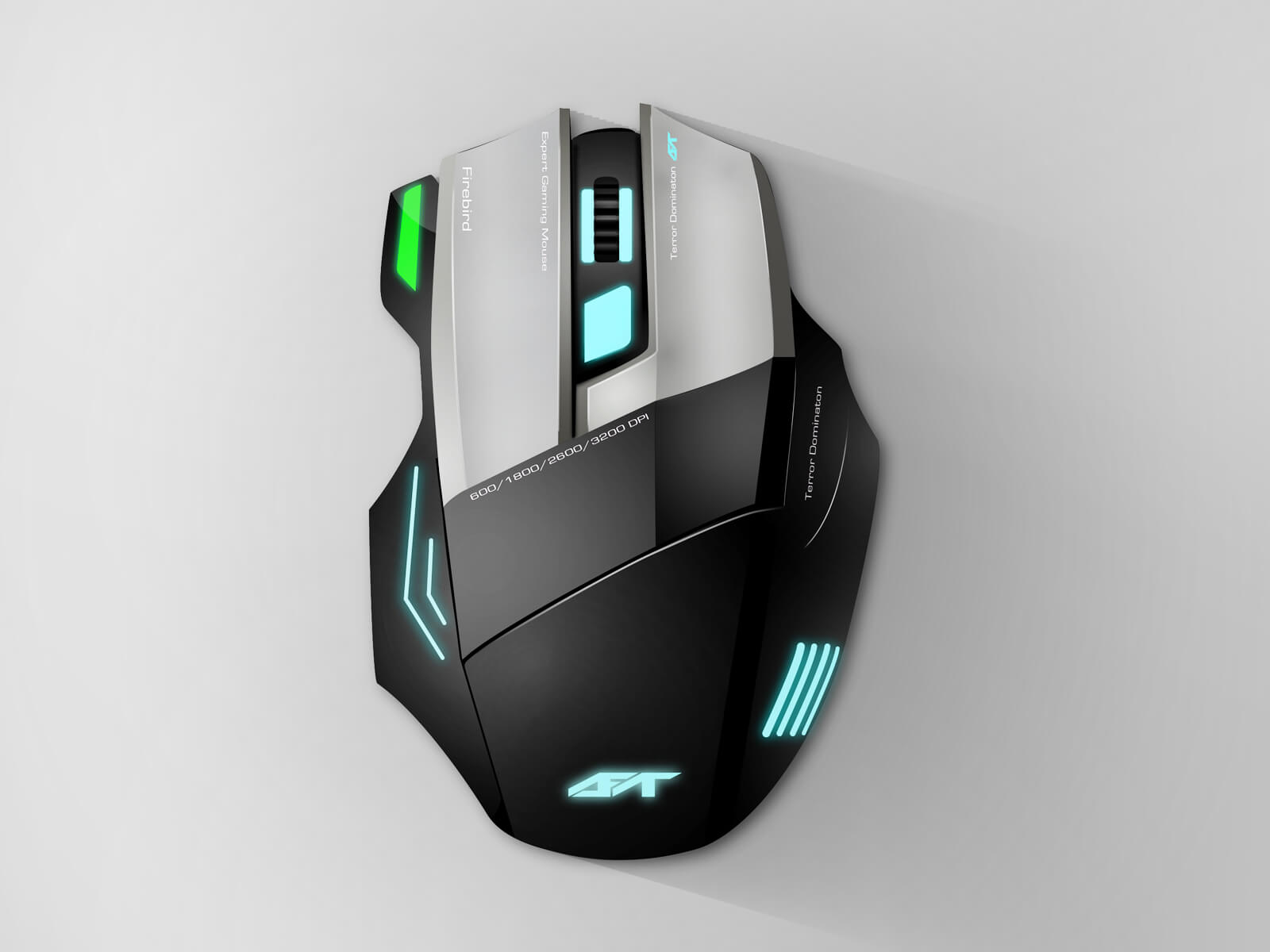 Investing in a quality gaming mouse is a necessary part of a gaming setup. A gaming mouse provides features like quick clicking, vibration, and customization options that will significantly improve your performance. You can purchase either a wired or a wireless mouse but choose the one that you are comfortable with.
Another item that significantly complements the performance of a gaming mouse is a mousepad. Because a gaming mouse won't work properly without the right mousepad. The good news is that they are pretty cheap and come in various shapes and designs. Make sure you choose one that is durable and provides enough space for using the mouse.
6. Gaming Headset:
The gaming headset is another accessory that will enhance your gaming experience without disturbing the rest of the household.
These headsets also come with a microphone so you will be available to communicate with other players during multiplayer games.
You will also need a headset holder to keep your headset in the right place. It keeps the desk clean and ensures that the headset does not get damaged. It comes in handy in case you have more than a pair of headsets and want to keep all of them in a single place.
Other Things To Consider:
Given the options of accessories available, you might be tempted to click on the 'buy button' right away. But there are a few things you need to consider before buying gaming equipment.
Performance:
Performance is an important consideration before purchasing a product. Whether it is the gaming keyboard, mouse, or headphones, you will need quality items that don't degrade after little use. Performance should be a top priority when choosing a gaming accessory.
Durability:
Durability is an aspect that you need to keep in mind when buying gaming peripherals. No one likes a product that breaks down easily without taking on any heavy use. Choose a product that can perform well in every condition and bear quite a beating.
Price:
Gaming can be an expensive affair, especially if you want to compete with other professional gamers. Do proper research and go for a product that offers high quality and a good return for the money.
Partying Thoughts
Picking the best gaming accessory can be quite complicated when you have numerous options in the market. The above list will hopefully give you an idea of what to look for to turn your PC into a powerful gaming system.